Work in progress......

BACKGROUND INFORMATION ABOUT BOTANY
in World Book Encyclopedia. Chicago: World Book, 2001

Ref. 031 W927 1990 v 2

inEncyclopedia Americana. Danbury, CT:Grolier, 1999

Ref. 031 E56A 1999 v. 4

DiMichele, William A. "Botany". v.2
Sinnott, Edmund W. "Botany". v.4
BROWSING GUIDE 580'S
See our guide,Finding Your Way in the Library, and our Library Floor Plan to locate books on the shelves.
580's Plants
581's Specific Topics in Natural History
582's Plants Noted for Characteristics and Flowers
583's Magnoliopsyda (Dicotyledons)
584's Liliopsyda (Monocotyledons)
585's Pynophyta (Gymnosperms) Coniferales
586's Cryptogamia (Seedless Plants)
587's Pteridophyta (Vascular Seedless Plants)
580's Bryophyta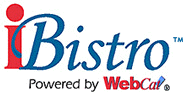 To locate items in our library network, search our New WebCat™using the following subjects.
Botany, Medical
Buds
Bulbs (Botany)
Climbing plant
Ferns
Fruit
Leaves
Mycology
Botany--Pre-Linnean works
Materia medica, Vegetable
Fertilization of plants
Dangerous plants
Plant cells and tissues
Plants--Identification
Botany--Experiments
Flowers--Morphology
Herbals
Medicinal plants
Botany--Morphology
Botany--Anatomy
Plant names, Popular
Plant diseases
Plant physiology
Plants--Variation
Plant ecology
Plants
Seedlings
Trees
Plant ecology
Plants, Useful
Weeds
Paleobotany
SELECTED REFERENCE BOOKS

The call number for each will bring you to the general area for that subject.Each type of book listed below is useful for a particular purpose. These kinds of resources exist for books in many different subject areas. As you use them, you will become more familiar with them, and will appreciate their value.
Resource Type:
Selected Title
Call Number
Botany: Bibliographic Guides
These resources summarize the topic and lead you to other resources.
Magill's Survery of Science Biology Series
(Look in the Catergory Index for Botany topics)

Ref. 570 M194 1991


Botany: Dictionaries These
give definitions for Botany
Science Dictionary of the Plant World
Ref. 581.03 C539 1969
Botany: Primary Sources
.
Ref.
Botany: Atlases /Almanacs
Organogenesis of Flowers, a Photographic Text-Atlas
Ref. 582.0463 S253
Botany: Handbooks
These are usually one-volume works
which specialize in one area and
give a short explanation or description .
Many of these are well illustrated.
Plant Classification
Plant Kingdom, Evolution and Form
Botany Illustrated
A Field Guide to Pacific States Wildflowers
Wildflowers
Trees of North America, a Field Guide ...
Common Weeds of the United States
Trees of NOrth America
Encyclopedia of Herbs and Their Uses
Marshall Cavendish Illustrated Book of Trees and Forests of the World
Plant LIfe (by regions)
Health Plants of the World
Ref. 580.12 B474 1979
Ref. 581R953
Ref. 581 G559
Ref. 582.130979 N666 1976
Ref. 582.13 H842 1961
Ref. 582.1609 B864
Ref. 581.642 A278 1971
Ref. 582.16 M681 1987
Ref. 581.6303 B781 1995
Ref. 582.16 M367 1990
REf. 581.9P713 1990
REf. 581.634 B326
Botany: Encyclopedias
These are encyclopedias devoted
to Botany topics. Contents vary.
An illustrated flora of the Northern United States, Canada, and the British Posessions
Marshall Cavendish Illustrated Encyclopedia of Plants and Earth Sciences
Ref. 581.97 B862

Ref. 580.3 M367 1988

Botany: Article Reprints
SIRS Life Sciences (Look in Comprehensive Index for Botany topics)
Ref.Desk 570.5 L722
Botany: Biographies

World of Biology (includes biographies)
Biographical Encyclopedia of Scientists
Dictionary of Scientific Biography
Ref. 570.3 W927 1999
Ref. Ref. 509.22B615 1998
Ref. 509.22 D554
PERIODICALS AND NEWS ARTICLES ONLINE
| | | |
| --- | --- | --- |
| SIRS NEWSPAPER AND PERIODICAL REPRINTS: | INFOTRAC WEB ONLINE PERIODICALS DATABASE | ELECTRIC LIBRARY |
As members of SAILS, Durfee students and teachers can access SIRS, INFOTRAC AND ELECTRIC LIBRARY, both from library workstations, and from home. From home or a school lab computer, go to SAILS Databases. You will need your library barcode when dialing from a home computer or a lab.

WEB SITES

Return to Making the Keeley Library Work for YOU
Return to Integrating Library Resources with Learning Objectives
Return to Teacher Pages
Return to Critical Thinking
Return to History Resources Page
Jane Constant, Reference Librarian
Keeley Library, B.M.C.Durfee High School of Fall River
September, 1978 to June, 2001