TOPIC GUIDE: AMERICAN CITIES
Prepared for students of Mr. Phelan by the Keeley Library Staff


Use Encyclopedias for background information on your city. The most recent
encyclopedias owend by our library are:
COMPTON'S ENCYCLOPEDIA AND FACT INDEX 1992
COLLIER'S ENCYCLOPEDIA 1992
The call number for encyclopedias is 031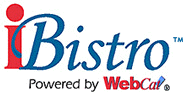 To locate items in our library network, search our New WebCat™using the following subjects.
UNITED STATES-DESCRIPTION AND TRAVEL
UNITED STATES-SOCIAL LIFE AND CUSTOMS
These books are generally in the 917 area of the library's collection.
For magazine articles, look in the Reader's Guide to Periodicals Index in
the Periodicals area of the library. These green volumes and paper supplements
have information arranged alphabetically by subject. Example:



Library staff will help you locate periodicals about your city. You may also
look in the National Geographic Index for issues of the National Geographic
magazine.
The library alos has AAA Tour guides for various states and regions. These and
various clippings about the states are kept in the Reference Area of the library.
Library staff will help you make copies of these materials, and of materials in
reference books.
For statistics about your city, you may want to consult some of the following
reference books:
STATESMAN'S YEARBOOK (call number: Ref. 310.5 S797)
STATISTICAL ABSTRACT OF THE UNITED STATES (317.3 S7975)
STATE AND METROPOLITAN AREA DATA BOOK (317.3 S797)
American History books are located in the 973 area of the library's collection.
You may want to look in some of the history encyclopedias or reference books
for additional historical information about your city. One book which might
be useful is:
AMERICAN HERITAGE BOOK OF GREAT HISTORIC PLACES (REF. 973 K432)
The library staff is here to help you. Please ask us for help when you need it.