Work in progress...

SEXUAL HARASSMENT AND DATE RAPE BROWSING GUIDE
See our guide,Finding Your Way in the Library, and our Library Floor Plan to locate books on the shelves.
305's Women's Issues
306.7's Sexuality
331.4 Workplace Issues (Harassment, etc.)
362's Crimes of Gender
364's Rape
395's Etiquette Books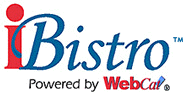 To locate items in our library network, search our New WebCat™using the following subjects.
Rape
Dating Violence
Sex Crimes
Gang Rape
Male Rape
School violence--Prevention
Offenses against the Person
Acquaintance Rape
Rape in Marriage
Sex Roles in the Work Environment
Sexual harassment in education
Sexual harassment--United States
Young women--Crimes against--Prevention
Sexual harassment of women--United States
Sex discrimination in employment--United States
PERIODICALS AND NEWS ARTICLES ONLINE
| | | |
| --- | --- | --- |
| SIRS NEWSPAPER AND PERIODICAL REPRINTS: | INFOTRAC WEB ONLINE PERIODICALS DATABASE | ELECTRIC LIBRARY |
As members of SAILS, Durfee students and teachers can access SIRS, INFOTRAC AND ELECTRIC LIBRARY, both from library workstations, and from home. From home or a school lab computer, go to SAILS Databases . You will need your library barcode when dialing from a home computer or a lab.

REFERENCE BOOKS

Health and Medical Reference Books are located in the 610-619 area. The following titles are a sample of what is available in the Reference Collection
The Harvard Guide to Women's Health
Ref. 616.0082 C284
Everyday Business Etiquette
Ref. 395.52
Letitia Baldridge's Complete Guide to the New Manners for the 90's
Ref. 395 B178
Human Sexuality--Opposing Viewpoints
Ref. 306.7 H918 v.1
Human Sexuality (Annual Editions News and Magazine Article Reprints) Check index of each for articles about sexual harassment or rape))
Ref. 306.7 R287
SIRS Sexuality (Social Issues News and Magazine Article Reprints)
GrayBinders near
Reference Desk:
Ref. 306.7 S518 v.04
BOOKS IN THE CIRCULATING COLLECTION
| | |
| --- | --- |
| Sexual harassment | 305.42 J76 1996 |
| Staying safe at school | 613.6083 C435 1995 |
| Coping with sexual harassment | 331.133 B627 1990 |
| Staying safe on dates | 613.6083 C434 1995 |
| Crimes of gender : violence against women | 362.88 C931 1994 |
| The trouble with rape | 364.153 H966 |
| Speak out on rape! | 364.1532 H994 |
| Against rape | 364.1532 M488 |
WEB SITES
Return Return to Making the Keeley Library Work for YOU
Return to Integrating Library Resources with Learning Objectives
Return to Teacher Pages
Return to Critical Thinking
Return to History Resources Page
Jane Constant, Reference Librarian
Keeley Library, B.M.C.Durfee High School of Fall River
September, 1978 to June, 2001