Work in progress......

BACKGROUND INFORMATION ABOUT DOMESTIC ARTS
in World Book Encyclopedia. Chicago:World Book, 2001

Ref. 031 W927 1990 v.9

inEncyclopedia Americana. Danbury, CT:Grolier, 1999

Ref. 031 E56A 1999 v.

Vincente, Virginia B."Home Economics" v. 9
Beinert, Frederick L. "Homemaking" . v. 14
HOME ECONOMICS BROWSING GUIDE 640's

See our guide,Finding Your Way in the Library, and our Library Floor Plan to locate books on the shelves.
640's Home Economics and Family Living
641's Food and Drink
642's Meals and Table Service
643's Housing and Household Equipment
644's Household Utilities
645's Household Furnishings
646's Sewing, Clothing, Personal Living
647's Management of Public Households
648's Housekeeping
649's Child Rearing and Home Care of Persons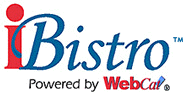 To locate items in our library network, search our New WebCat™using the following subjects.
Home economics.
Children--Nutrition.
Interior decoration.
Infants (Newborn)
Hairdressing
Parenting.
Parent and child.
Consumer education.
Diet in disease.
Dressmaking.
Clothing and dress.
Beauty, Personal.
Beauty culture
Child rearing.
Food service--Vocational guidance.
Repairing--Amateurs' manuals.
Dwellings--Maintenance and repair
Parenting.
Child development.
Family life education.
Children--Health and hygiene.
Food
Nutrition
Cookery
Sewing.
Cosmetics.
Child care.
Babysitters.
SELECTED VIDEORECORDINGS
| | |
| --- | --- |
| Blaine! the hair and beauty schools [videorecording] : the right stuff. | 646.720711 B634 1990 |
| Preparing for parenthood [videorecording]. | 649.1 P228 1977B |
PERIODICALS AND NEWS ARTICLES ONLINE
| | | |
| --- | --- | --- |
| SIRS NEWSPAPER AND PERIODICAL REPRINTS: | INFOTRAC WEB ONLINE PERIODICALS DATABASE | ELECTRIC LIBRARY |
As members of SAILS, Durfee students and teachers can access SIRS, INFOTRAC AND ELECTRIC LIBRARY, both from library workstations, and from home. From home or a school lab computer, go to SAILS Databases.. You will need your library barcode when dialing from a home computer or a lab.

SELECTED REFERENCE BOOKS
| | |
| --- | --- |
| Reference guide for consumers | Ref. |
| McGraw-Hill encyclopedia of food, agriculture & nutrition | Ref. 641.03 M163 |
| Dictionary of international food & cooking terms. | Ref. 641.03 W165 |
| Encyclopedia of nutrition & cooking | Ref. 641.5 C967 |
| Complete handyman do-it-yourself encyclopedia | Ref. 643.7 C737 |
| The Practical handyman's encyclopedia | Ref. 643.7 P895 |
| Popular science homeowner's encyclopedia. | Ref. 643.703 P831 |
| Singer sewing book | Ref. 646 C973 |
| A dictionary of cosmetology and related sciences | Ref. 646.72603 C698 |
| Encyclopedia of child care and guidance. | Ref. 649.03 E56 1963 |
SELECTED BOOKS IN THE CIRCULATING COLLECTION
| | |
| --- | --- |
| Favorite helpful household hints | 640 F275 1986 |
| Management of the modern home. | 640 O62 |
| The Bride's guide for young marrieds | 640 R755 |
| Teen guide to homemaking | 640 B244 1967 |
| The consumer's handbook, | 640.73 C758 |
| Basic nutrition and diet therapy | 641.1 R658 1970 |
| The healthy family cookbook | 641.563 M331 |
| Aim for a job in restaurants and food service | 642.5023 W523 |
| The feminine fix-it handbook | 643.024042 W259 |
| Home security | 643.16 D923 |
| Decorating and do-it-yourself | 643.7 G646 |
| Clothing for moderns | 646 E73 1969 |
| Everything you need to know about living with your baby and your parents under one roof | 646.7 S613 1996 |
| The medically based no-nonsense beauty book. -- | 646.72 C487 |
| A manual for baby sitters. | 649.1 L919 1961 |
| Mother's medicine | 649.1 T539 |
| Your new baby | 649.122 S883 1998 |



WEB SITES

Return to Making the Keeley Library Work for YOU
Return to Integrating Library Resources with Learning Objectives
Return to Teacher Pages
Return to Critical Thinking
Return to History Resources Page
Jane Constant, Reference Librarian
Keeley Library, B.M.C.Durfee High School of Fall River
September, 1978 to June, 2001