Work in progress..
EARTH SCIENCES-- SELECTED RESOURCES


Keeley Library Revised January 23, 2001

See also related topics:
BACKGROUND INFORMATION ABOUT THE EARTH SCIENCES
in World Book Encyclopedia. Chicago: World Book, 2001

Ref. 031 W927 1990 v.8

inEncyclopedia Americana. Danbury, CT:Grolier, 1999

Ref. 031 E56A 1999 v.12

Crawford, Maria Luisa."Geology". v.8
White, George W.et. al. "Geology" v.12
EARTH SCIENCES BROWSING GUIDE 550'S
See our guide, Finding Your Way in the Library, and our Library Floor Plan to locate books on the shelves.
550's Earth Science
551's Geology, Hydrology, Meteorology
552's Petrology
553's Economic Geology
554's Earth Sciences of Europe
555's Earth Sciences of Asia
556's Earth Sciences of Africa
557's Earth Sciences of North America
558's Earth Sciences of South America
559's Earth Sciences of Other Areas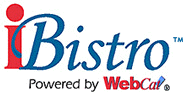 To locate items in our library network, search our New WebCat™using the following subjects.
Earth sciences
Geology
Hydrology
Meteorology
Oceanography
Landforms
Earthquakes
Seismology
Tsunamis
Soil science
Buildings--Earthquake effects
Earthquakes--Encyclopedias
Earthquake prediction
Earth--Surface
Earth--Crust
Geobiology
Geochemistry
Geography
Geophysics
Soils
SIRS NEWSPAPER AND PERIODICAL REPRINTS

The Keeley Library owns over 1200 reprinted articles about topics in Earth Science. These are kept in the SIRS SCIENCE COLLECTION (black binders near the Reference Desk). LIbrary Staff will help you locate and duplicate these articles. SIRS ONLINE is also available in the library and from home or school lab computers.

NATIONAL GEOGRAPHIC MAGAZINE INDEX

Use this index to locate articles from the National Geographic Magazine. The Keeley Library has an extensive backfile of articles that you can use.

PERIODICALS AND NEWS ARTICLES ONLINE
| | | |
| --- | --- | --- |
| SIRS NEWSPAPER AND PERIODICAL REPRINTS: | INFOTRAC WEB ONLINE PERIODICALS DATABASE | ELECTRIC LIBRARY |
As members of SAILS, Durfee students and teachers can access SIRS, INFOTRAC AND ELECTRIC LIBRARY, both from library workstations, and from home. From home or a school lab computer, go to SAILS Databases.. You will need your library barcode when dialing from a home computer or a lab.

SELECTED REFERENCE BOOKS-
Resource Type:
Selected Title
Call Number
Earth Science:
Bibliographic Guides
Geology (Magill's /choice)
Magill's Survey of Science-Earth Science series
Ref. 550.3 G345 1999
Ref. 550 M194
Earth Science:Dictionaries .
The Visual dictionary of the earth
Facts on File Dictionary of Marine Science
Ref. 550.3V834 1993
Ref. 551.46 F142 1988
Earth Science:
Primary Sources
Harvard Classics (50 volumes)
Great Books of the Western World
Ref. Ref. 080 H339
Ref. REf. 028.8 G7856
Earth Science:
Atlases /Almanacs
Atlas of the sea.
The oceans atlas.
The Random House atlas of the oceans
The Weather almanac
Ref. 551.46 B293
REf. 551.46 G1961994
Ref. 551.46 R194 1991
Ref. 551.6973 W362 1998
Earth Science:
Handbooks
These usually
specialize in one area.
The Planet we live on.
The encyclopedia of earthquakes and volcanoes.
Rocks, minerals, gems, crystals, fossils.
Water resources of Massachusetts. Boston
Encyclopedia of Hurricalnes, Typhoons and Cyclones
Ref. 550.3 P712
Ref. 551.203 R598 1994
Ref. 552 R683 11995
Ref. 553.709744 S5881992
REF. 551.552L857 1998
Earth Science:
Encyclopedias
Encyclopedia of earth sciences.
The Sea.
The complete weather resource.
Encyclopedia of climate and weather.
Encyclopedia of Earth and Physical Sciences
Ref. 550.3 E56 1996
Ref. 551.4 S438 1976
Ref. 551.5 E57 1997
REf. 551.6973 R924
Ref. 500.203 E56 1998
Article Reprints
SIRS Earth Science
Ref.Desk 550.5 E12
Earth Science:
Biographies
World of Biology (includes biographies)
Biographical Encyclopedia of Scientists
Dictionary of Scientific Biography
Ref. 570.3 W927 1999
Ref. Ref. 509.22B615 1998
Ref. 509.22 D554
JACKDAWS:

These are document facsimiles kept near the Reference Desk. Most of the Jackdaws are about history topics, but these might be useful when studying about the background to literature. See the and links for a list of our Jackdaws topics.

WEB SITES


Return to Making the Keeley Library Work for YOU
Return to Integrating Library Resources with Learning Objectives
Return to Teacher Pages
Return to Critical Thinking
Return to History Resources Page
Jane Constant, Reference Librarian
Keeley Library, B.M.C.Durfee High School of Fall River
September, 1978 to June, 2001