Work in progress...
ENGLISH LANGUAGE- SELECTED RESOURCES

Keeley Library Revised January 23, 2001
BACKGROUND INFORMATION ABOUT THE ENGLISH LANGUAGE
in World Book Encyclopedia. Chicago:World Book, 2001

Ref. 031 W927 1990 v.6

inEncyclopedia Americana. Danbury, CT:Grolier, 1999

Ref. 031 E56A 1999 v.10

Williams, Joseph M. "English Language".v.6
Bryant, Margaret. "English Language". v. 10
ENGLISH LANGUAGE BROWSING GUIDE 420's
Finding Your Way in the Library, and Library Floor Plan to locate books on the shelves.
420's English and Old English
421's English Writing System and Phonology
422's English Etymology
423's English Dictionary
425's English Grammar
427's English Language Variations
428's Standard English Usage
429's Old English (Anglo-Saxon)
ENGLISH LANGUAGE- SELECTED REFERENCE BOOKS
The call number for each will bring you to the general area for that subject.
| | |
| --- | --- |
| Need to add specific books here.. | . |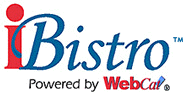 To locate items in our library network, search our New WebCat™using the following subjects.
| | | |
| --- | --- | --- |
| ENGLISH LANGUAGE | GERMANIC LANGUAGES | BASIC ENGLISH |
PERIODICALS AND NEWS ARTICLES ONLINE
| | | |
| --- | --- | --- |
| SIRS NEWSPAPER AND PERIODICAL REPRINTS: | INFOTRAC WEB ONLINE PERIODICALS DATABASE | ELECTRIC LIBRARY |
As members of SAILS, Durfee students and teachers can access SIRS, INFOTRAC AND ELECTRIC LIBRARY, both from library workstations, and from home. From home or a school lab computer, go to SAILS Databases.. You will need your library barcode when dialing from a home computer or a lab.

WEB SITES
| | |
| --- | --- |
| Oxford English Dictionary Online | . |
Return to Making the Keeley Library Work for YOU
Return to Integrating Library Resources with Learning Objectives
Return to Teacher Pages
Return to Critical Thinking
Return to History Resources Page
Jane Constant, Reference Librarian
Keeley Library, B.M.C.Durfee High School of Fall River
September, 1978 to June, 2001