Work in progress......
ETHICS- SELECTED RESOURCES

Keeley Library Revised January 23, 2001
See also:
BACKGROUND INFORMATION ABOUT ETHICS
in World Book Encyclopedia. Chicago: World Book, 2001

Ref. 031 W927 1990 v.5

in Encyclopedia Americana. Danbury, CT:Grolier, 1999

Ref. 031 E56A 1999 v.10

Hunt, Lester H."Ethics" v.5
Garner, Richard T. "Ethics".v. 10
ETHICS BROWSING GUIDE 170's
See our guide, Finding Your Way in the Library, and our Library Floor Plato locate books on the shelves.
170's Ethics, (Moral Philosophy)
171's Ethical Systems
172's Political Ethics
173's Ethics of Family Relationships
174's Occupational Ethics
175's Ethics of Recreation, Public Leisure, Public Performances, Communication
176's Ethics of Sex and Reproduction
177's Ethics of Social Relationships
178's Ethics of Consumption
179's Other ethical norms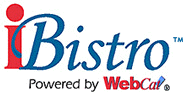 To locate items in our library network, search our New WebCat™using the following subjects.
ETHICS
PHILOSOPHY
CONSCIENCE
GUILT
VALUES
GOOD AND EVIL
CONDUCT OF LIFE
ETHICAL PROBLEMS
MORAL EDUCATION
RELIGION AND ETHICS
CONFLICT OF INTERESTS.
RELIGIOUS ETHICS
RESPONSIBILITY
RIGHT AND WRONG
PERIODICALS AND NEWS ARTICLES ONLINE
| | | |
| --- | --- | --- |
| SIRS NEWSPAPER AND PERIODICAL REPRINTS: | INFOTRAC WEB ONLINE PERIODICALS DATABASE | ELECTRIC LIBRARY |
As members of SAILS, Durfee students and teachers can access SIRS, INFOTRAC AND ELECTRIC LIBRARY, both from library workstations, and from home. From home or a school lab computer, go to SAILS Databases.. You will need your library barcode when dialing from a home computer or a lab.

ETHICS: SELECTED REFERENCE BOOKS
| | |
| --- | --- |
| Encyclopedia of bioethics | Ref. 174.9574 E56 |
| Business ethics. | Ref. 174.4 A615 94 95 |
| Human sexuality. | Ref. 306.7 H918 |
| Congressional ethics. | Ref. 328.730766 C749 1980 |
| Ethics. | Ref. 170 E84 |
| Ethics, the study of moral values | Ref. 028.8 G786 |
| The philosophy of right | Ref. 28.8 G7856 |
| The prince | Ref. 028.8 G7856 |
| Encyclopedia of religion and ethics | Ref. 291.503 E56 |
SELECTED BOOKS IN THE CIRCULATING COLLECTION
| | |
| --- | --- |
| Taking sides. Clashing views on controversial bioethical issues | 174.2 T136 1997 |
| Taking sides : clashing views on controversial moral issues | 172 T136 1996 |
| Taking sides. Clashing views on controversial issues in business ethics and society | 658.408 T136 1996 |
| Ethics | 174.4 E84 1995 |
WEB SITES

Return to Making the Keeley Library Work for YOU
Return to Integrating Library Resources with Learning Objectives
Return to Teacher Pages
Return to Critical Thinking
Return to History Resources Page
Jane Constant, Reference Librarian
Keeley Library, B.M.C.Durfee High School of Fall River
September, 1978 to June, 2001