EUTHANASIA
Topic Guide prepared by Keeley Library Staff 3/2/95 Modified 10/18/2000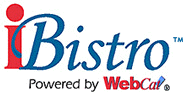 To locate items in our library network, search our New WebCat™using the following subjects. Ask library staff for help in using our new Web cat and our online periodicals databases.
EUTHANASIA
DEATH AND DYING
MEDICAL ETHICS
BIOETHICS
RIGHT TO DIE
MERCY KILLING
ASSISTED SUICIDE
MEDICINE-LEGAL AND ETHICAL QUESTIONS

General encyclopedias are located in the library reference area.
Readers Guide to Periodical Literature will help you locate magazine articles about this topic if you look under the following subject headings:
EUTHANASIA
ASSISTED SUICIDE
RIGHT TO DIE
The Readers Guide is located in the library periodicals area.
Social Issues Resources Series (SIRS) has reprints of articles from magazines and newspapers in the following volumes:
Death and Dying (topics are indexed under Euthanasia, Living Will,
Right to Die and Assisted Suicide)
Ethics (topics listed under Assisted Suicide)
SIRS volumes are located near the reference desk .
Vertical File Pamphlets, are available for the following topics:
Euthanasia
Right to Die
The Vertical File is also located near the reference desk.
******************************************************************************************
BOOKS IN THE CIRCULATING COLLECTION MAY BE BORROWED FOR TWO WEEKS AND RENEWED FOR ANOTHER TWO WEEKS AT THE CIRCULATION DESK.
REFERENCE BOOKS, PERIODICALS, AND SIRS ARTICLES MAY NOT BE BORROWED BY STUDENTS. LIBRARY STAFF WILL ASSIST STUDENTS WITH PHOTOCOPYING NEEDED MATERIAL.
VERTICAL FILE PAMPHLETS MAY BE SIGNED OUT AT THE REFERENCE DESK FOR ONE WEEK.
PLEASE ASK LIBRARY STAFF FOR ASSISTANCE.