Work in progress..
EVOLUTION AND NATURAL SELECTION-- SELECTED RESOURCES

Keeley Library Revised November 10, 2000
See also related topics
BACKGROUND INFORMATION ABOUT EVOLUTION
in World Book Encyclopedia. Chicago: World Book, 2001

Ref. 031 W927 1990 v.6

inEncyclopedia Americana. Danbury, CT:Grolier, 1999

Ref. 031 E56A 1999 v.10

Coyne, Jerry A. "Evolution".v. 6
Jolly, Clifford J.."Evolution".v.10
BROWSING GUIDE
571's Animal Biology
577's Ecology
576's Genetics and Evolution
578's Natural History of Organisms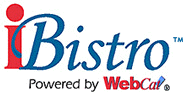 To locate items in our library network, search our New WebCat™using the following subjects.
Evolution (Biology)
Natural selection
Heredity
Social Darwinism
Biological invasions
Sexual selection in animals
Darwin, Charles, 1809-1882
Darwin, Charles, 1809-1882. On the origin of species
Population biology
SELECTED REFERENCE BOOKS
| | |
| --- | --- |
| Encyclopedia of Animal Biology | Ref. 571.1 E56 1987 |
| Grzimeks' Encyclopedia of Evolution | Ref. 575.003 G895 |
| The pictorial encyclopedia of the evolution of man | Ref. 930.1 J48 |
| The origin of species by means of natural selection. The descent of man and selection in relation to sex. | Ref. 028.8 G7856 |
PERIODICALS AND NEWS ARTICLES ONLINE
SIRS NEWSPAPER AND PERIODICAL REPRINTS:
INFOTRAC WEB ONLINE PERIODICALS DATABASE
(Over 1,000 articles about Evolution available.)
ELECTRIC LIBRARY
As members of SAILS, Durfee students and teachers can access SIRS, INFOTRAC AND ELECTRIC LIBRARY, both from library workstations, and from home. From home or a school lab computer, go to SAILS Databases.. You will need your library barcode when dialing from a home computer or a lab.

SELECTED VIDEO AND AV
| | |
| --- | --- |
| Prehistoric life [videorecording] | 560 P923 1996 |
SELECTED BOOKS IN THE CIRCULATING COLLECTION
| | |
| --- | --- |
| The Stone Age | 930.12 N476 1998 |
| African exodus : the origins of modern humanit | 599.938 S918 1997 |
| Evolution | 576.8 R546 1996 |
| Ape man : the story of human evolution / | 599.938 C136 1994 |
| The message of fossils | 560 T215 1993 |
| Human origins : tracing humanity's evolution | 573.2 W254 |
| Galapagos : discovery on Darwin's islands | 508.8665 S799 |
| Origins : what new discoveries reveal about the emergence of our species and its possible future | 573.2 L435 |
| How the brain evolved / | 612.82 P963 1992 |
| The Scopes trial | 345.7302 S422NA 1997 |
SELECTED WEB SITES

Return to Making the Keeley Library Work for YOU
Return to Integrating Library Resources with Learning Objectives
Return to Teacher Pages
Return to Critical Thinking
Return to History Resources Page
Jane Constant, Reference Librarian
Keeley Library, B.M.C.Durfee High School of Fall River
September, 1978 to June, 2001