Work in progress...
VOYAGES OF DISCOVERY AND EXPLORATION-- SELECTED RESOURCES

Keeley Library May 30, 2001
See also :
BACKGROUND INFORMATION ABOUT EXPLORERS
in World Book Encyclopedia. Chicago: World Book, 2001

Ref. 031 W927 1990 v.21

in Encyclopedia Americana. Danbury, CT:Grolier, 1999

Ref. 031 E56A 1999

.
.
WORLD HISTORY BROWSING GUIDE 900s

900 - Geography and History
910.9 - Explorers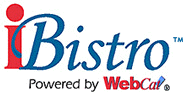 To locate items in our library network, search our New WebCat™using the following subjects.
PERIODICALS AND NEWS ARTICLES ONLINE
| | | |
| --- | --- | --- |
| SIRS NEWSPAPER AND PERIODICAL REPRINTS: | INFOTRAC WEB ONLINE PERIODICALS DATABASE | ELECTRIC LIBRARY |
As members of SAILS, Durfee students and teachers can access SIRS, INFOTRAC AND ELECTRIC LIBRARY, both from library workstations, and from home. From home or a school lab computer, go to SAILS Databases.. You will need your library barcode when dialing from a home computer or a lab.

NATIONAL GEOGRAPHIC MAGAZINE INDEX Use this index to locate articles from the National Geographic Magazine. The Keeley Library has an extensive backfile of articles that you can use.

REFERENCE BOOKS

Numbers refer to the call number where each book is located in the Reference Stacks.
| | |
| --- | --- |
| Historical Atlas of Exploration | Ref. 910.9 K82 2000 |
| Old Worlds to New | Ref. 910.922 P742 1993 |
| Explorers, From Ancient Times to the Space Age | Ref. 910.922 E96 1999 |
| World Explorers and Discoverers | Ref. 910.922 W927 |
VIDEORECORDINGS
| | |
| --- | --- |
| The great age of exploration [videorecording] | VC 910.9024 A265 1998 |
JACKDAWS
BOOKS IN THE CIRCULATING COLLECTION
| | |
| --- | --- |
| Voyages of discovery : timeFrame AD 1400-1500 | 910.9 V975 1989 |
| Ten who dared | 910.922 W667 1977 |
| Age of exploration | 910.09 H162 1974 |
| Tudor and early Stuart voyaging | Tudor and early Stuart voyaging |
WEB SITES
Return to Making the Keeley Library Work for YOU
Return to Integrating Library Resources with Learning Objectives
Return to Teacher Pages
Return to Critical Thinking
Return to History Resources Page
Jane Constant, Reference Librarian
Keeley Library, B.M.C.Durfee High School of Fall River
September, 1978 to June, 2001