Work in progress......
GENERAL HISTORY OF ASIA--FAR EAST-- SELECTED RESOURCES



Keeley Library Revised January 23, 2001

See Also:
BACKGROUND INFORMATION ABOUT ASIAN HISTORY AND GEOGRAPHY
in World Book Encyclopedia. Chicago:World Book, 2001

Ref. 031 W927 1990 v.1

inEncyclopedia Americana. Danbury, CT:Grolier, 1999

Ref. 031 E56A 1999 v.2

Chapman,a Graham P."Asia" v. 1
Walsh, John R "Asia". v. 2
GENERAL HISTORY OF ASIA-- BROWSING GUIDE 950'S
See our guide, Finding Your Way in the Library, and our Library Floor Plan to locate books on the shelves.
950's General History of Asia Far East
951's China and Adjacent Areas
952's Japan
953's Arabian Peninsula and Adjacent Areas
954's South Asia India
955's Iran
956's Middle East, (Near East )
957's Siberia (Asiatic Russia)
958's Central Asia
959's Southeast Asia Cambodia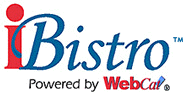 To locate items in our library network, search our New WebCat™using the following subjects
| | | | | |
| --- | --- | --- | --- | --- |
| ASIA | EASTERN HEMISPHERE | ASIA CENTRAL | ORIENT | EURASIA |
GENERAL HISTORY OF ASIA--SELECTED REFERENCE BOOKS

The call number for each will bring you to the general area for that subject. Each type of book listed below is useful for a particular purpose. These kinds of resources exist for books in many different subject areas. As you use them, you will become more familiar with them, and will appreciate their value.Resource Type:
Reference Source
Selected Title
Call Number
Asian History: Chronologies
The Wilson chronology of Asia and the Pacific
REf. 950.0202 B885 1999
Asian History: Atlases
Atlas of Southeast Asia
Ref. 912.59 U36
Asian History: Handbooks
These are usually one-volume works which specialize in one area and give a short
explanation or description of the event or topic.
Cultural atlas of India : India, Pakistan, Nepal, Bhutan, Bangladesh & Sri Lanka

Peoples of the world. Asians and Pacific Islanders:
the culture, geographical setting, and historical background of 41 Asian and Pacific Island peoples

Ref. 954 J67 1996


Ref. 950 M913 1993


Asian History: Encyclopedias
These are encyclopedias devoted to history
topics. Contents vary.
Encyclopedia of Asian history
Encyclopedia of World Cultures (incudes Asian Countries)
Ref. 950 E56 1988
Ref.Ref. 306.09 E56
Asian History: Periodical, News
Articles and Article Reprints
See online periodicals
See also Global Studies, and Annual Editions, Reprints
Asian History: Biographies
Dictionary of world biography
(Look in index for Asia to see list of names included)
See also Biography topic guide
Ref. 920.02 D554WB
| | | |
| --- | --- | --- |
| SIRS NEWSPAPER AND PERIODICAL REPRINTS: | INFOTRAC WEB ONLINE PERIODICALS DATABASE | ELECTRIC LIBRARY |
As members of SAILS, Durfee students and teachers can access SIRS, INFOTRAC AND ELECTRIC LIBRARY, both from library workstations, and from home. From home or a school lab computer, go to SAILS Databases . You will need your library barcode when dialing from a home computer or a lab.

NATIONAL GEOGRAPHIC MAGAZINE INDEX Use this index to locate articles from the National Geographic Magazine. The Keeley Library has an extensive backfile of articles that you can use. SIRS Reprints are also available near the Reference Desk.

WEB SITES

Return to Making the Keeley Library Work for YOU
Return to Integrating Library Resources with Learning Objectives
Return to Teacher Pages
Return to Critical Thinking
Return to History Resources Page
Jane Constant, Reference Librarian
Keeley Library, B.M.C.Durfee High School of Fall River
September, 1978 to June, 2001