Work in progress......
GRAPHIC ARTS, PRINTMAKING AND PRINTS -- SELECTED RESOURCES

Keeley Library Revised January 23, 2001
See also:
Arts
BACKGROUND INFORMATION ABOUT GRAPHIC ARTS
in World Book Encyclopedia. Chicago:World Book, 2001

Ref. 031 W927 1990 v.8

inEncyclopedia Americana. Danbury, CT:Grolier, 1999

Ref. 031 E56A 1999 v. 13

Broun, Elizabeth. "Graphic Arts" v. 8
Gage, Harry L. " Graphic Arts" v. 13
GRAPHIC ARTS, PRINTMAKING AND PRINTS- -BROWSING GUIDE 760's
See our guide,Finding Your Way in the Library, and our Library Floor Plan to locate books and other materials.on the shelves.
760'S Graphic Arts Printmaking and Prints
761's Relief Processes (Block Printmaking)
763's Lithographic (Planographic) Processes
764's Chromolithography and Serigraphy
765's Metal Engraving
766's Mezzotinging, Aquatinting, Related Processes
769's Prints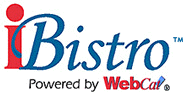 To locate items in our library network, search our New WebCat™using the following subjects.
GRAPHIC ARTS
DRAWING
ENGRAVING
PRINTS
ART
CLIP ART
PAINTING
PRINTING
COMMERCIAL ART
VISUAL COMMUNICATION
TELEVISION GRAPHICS
PRINTS--TECHNIQUE
PERIODICALS AND NEWS ARTICLES ONLINE
| | | |
| --- | --- | --- |
| SIRS NEWSPAPER AND PERIODICAL REPRINTS: | INFOTRAC WEB ONLINE PERIODICALS DATABASE | ELECTRIC LIBRARY |
As members of SAILS, Durfee students and teachers can access SIRS, INFOTRAC AND ELECTRIC LIBRARY, both from library workstations, and from home. From home or a school lab computer, go to SAILS Databases . You will need your library barcode when dialing from a home computer or a lab.

GRAPHIC ARTS, PRINTMAKING AND PRINTS--SELECTED REFERENCE BOOKS
The call number for each will bring you to the general area for that subject.
| | |
| --- | --- |
| See art encyclopedias for reference articles on graphic arts, printmaking, etc. | Arts |
| | |
| --- | --- |
| Art techniques [filmstrip] | 745.5 A784 |
BOOKS IN THE CIRCULATING COLLECTION
| | |
| --- | --- |
| Advertising agency and studio skills; a guide to the preparation of art and mechanicals for reproduction. | 659.132 C266 1970 |
| Drawing and planning for industrial arts. | 604.2 F299 |
| Careers and opportunities in commercial art. | 741.6 B586 1963 |
| Layout : the design of the printed page | 686.2252 H965 |
| Printing press : ideas into type | 681.62 S817 |
| Books : from writer to reader | 808.02 G812 |
| A treasury of the world's great prints; a collection of the best-known woodcuts, etchings, engravings, and lithographs by twenty-three great artists | 769 L857 |
| Modern prints & drawings; a guide to a better understanding of modern draughtsmanship. | 769 S121 1954 |
| Innovative printmaking : the making of two- and three-dimensional prints and multiples | 760.28 N555 |
| The complete screenprint and lithograph; the art and technique of the screen print, the lithograph, photographic techniques, care of prints, the dealer and the edition, collecting prints, print workshop, sources and charts | 760.28 R824S |
| Printmaking : methods old and new. | 760.28 P479 1971 |
| Printmaking | 760.28 F829 |
| A treasury of the world's great prints; a collection of the best-known woodcuts, etchings, engravings, and lithographs by twenty-three great artists | 769 L857 |
| Web graphics visual quick reference. | 006.69 W876 1997 |
WEB SITES

Return to Making the Keeley Library Work for YOU
Return to Integrating Library Resources with Learning Objectives
Return to Teacher Pages
Return to Critical Thinking
Return to History Resources Page
Jane Constant, Reference Librarian
Keeley Library, B.M.C.Durfee High School of Fall River
September, 1978 to June, 2001