Work in progress...
HUMAN RELATIONS: DEALING SUCCESSFULLY WITH OTHERS-- SELECTED RESOURCES

Keeley Library, Revised January 23, 2001
See also related topics:
BACKGROUND INFORMATION ABOUT HUMAN RELATIONS
in World Book Encyclopedia. Chicago: World Book, 2001

Ref. 031 W927 1990 v.9

inEncyclopedia Americana. Danbury, CT:Grolier, 1999

Ref. 031 E56A 1999

Mack, Raymond W. "Human Relations" v. 9
.
BROWSING GUIDE 150's Psychology, 658-9's Teamwork, 395's Etiquette, etc.
153's Mental Processes (Non Verbal Communication)
158's Applied Psychology
170's Ethics
395's Etiquette
658's Working in Teams, Groups
659's Public Relations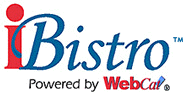 To locate items in our library network, search our New WebCat™using the following subjects.
Customer relations
Interpersonal relations
Public relations--Small business
Public relations
Business ethics
Business Communication
Business meetings
Negotiation in business
Business presentations
Telephone in business
(Non-Verbal Commuinication) ( Office Etiquette)
REFERENCE BOOKS
| | |
| --- | --- |
| Handbook of public relations. | Ref. 659.2 S836 |
| Everyday Business Etiquette | Ref. 395.52P647 |
| The Image makers [videorecording] | VIDEO 303.38 I31 1984 |
PERIODICALS AND NEWS ARTICLES ONLINE
| | | |
| --- | --- | --- |
| SIRS NEWSPAPER AND PERIODICAL REPRINTS: | INFOTRAC WEB ONLINE PERIODICALS DATABASE | ELECTRIC LIBRARY |
As members of SAILS, Durfee students and teachers can access SIRS, INFOTRAC AND ELECTRIC LIBRARY, both from library workstations, and from home. From home or a school lab computer, go to SAILS Databases. You will need your library barcode when dialing from a home computer or a lab.

BOOKS IN THE CIRCULATING COLLECTION
| | |
| --- | --- |
| Having it your way: the strategy of settling everyday conflicts | 158.2 B435 1977 |
| Power with people | 158.1 V217 |
| Coping with rejection | 158.2 H673 1991 |
| Decisions, decisions : game theory and you | 158.1 B435 |
| Readings in managerial psychology | 158.7 R287 |
| With words unspoken : the nonverbal experience | 153.69 R813 |
| How to read a person like a book | 001.56 N675 1978 |
| People-reading : how we control others, how | 153.852 B422 |
| Teamwork skills | 658.402 M153 1998 |
WEB SITES
Return to Making the Keeley Library Work for YOU
Return to Integrating Library Resources with Learning Objectives
Return to Teacher Pages
Return to Critical Thinking
Return to History Resources Page
Jane Constant, Reference Librarian
Keeley Library, B.M.C.Durfee High School of Fall River
September, 1978 to June, 2001