In progress....
INTERVIEWS

Keeley Library May 3, 2000
Scope:
Conducting an Interview
Being interviewed for a job
See also Careers
REFERENCE BOOKS
Writer's Inc.
Conducting an inteview, pp.330 Interview report, pp. 160-162
Ref. 809.02 K32 2000
Everyday Business Etiquette
Includes Interview tips, non-verbal communication tips, dress
Ref. 395.52 P647 1996
Emily Post's Etiquette
Includes chapter on speaking, telephone courtesy, job manners, business entertaining, etc.
Ref. 395 P857 1997
SELECTED SUBJECT HEADINGS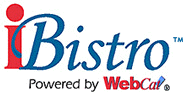 To locate items in our library network, search our New WebCat™using the following subjects.
Interviews
Interviewing
Employment interviewing
Counseling
Medical history taking
Social case work
Police questioning
Interviewing in mass media
Interviewing on radio
Interviewing in psychiatry
Interviewing in radio
Interviewing in television
Interviewing in journalism
Interviewing--Handbooks, manuals, etc
Interviewing in child abuse--United States
Interviewing in occupational therapy--Technique
Interviewing in marketing research
Interviewing in mental health--United States
Interviewing in rehabilitation counseling
Interviewing in law enforcement
BOOKS IN THE CIRCULATING COLLECTION
Speaking with Confidence, a Small Group Approach to Speech Communication
808.5 C284
The Very Quick Job Search
Has excellent chapter on interview process pp. 79-132
650.14 F2394 1996
Communications Skills Has intervew tips. pp. 69-76
651.7 W932 1998
How to Read a Person like a Book, and What to Do about It
Examples of non-verbal communication. (Might be useful while being interviewed. Employers also look for non-vebal signs from prospective hires.)
001.56 N675 1978

PERIODICALS AND NEWS ARTICLES ONLINE
| | | |
| --- | --- | --- |
| SIRS NEWSPAPER AND PERIODICAL REPRINTS: | INFOTRAC WEB ONLINE PERIODICALS DATABASE | ELECTRIC LIBRARY |
As members of SAILS, Durfee students and teachers can access SIRS, INFOTRAC AND ELECTRIC LIBRARY, both from library workstations, and from home. From home or a school lab computer, go to SAILS Databases . You will need your library barcode when dialing from a home computer or a lab.

INTERNET RESOURCES

Return to Making the Keeley Library Work for YOU
Return to Integrating Library Resources with Learning Objectives
Return to Teacher Pages
Return to Critical Thinking
Return to History Resources Page
Jane Constant, Reference Librarian
Keeley Library, B.M.C.Durfee High School of Fall River
September, 1978 to June, 2001