JOURNALS-- SELECTED RESOURCES

Keeley Library March 12, 2001
See also:
Authorship
"Journal:a daily record of occurences, observations and experiences."
Dictionary of Literary Terms
BACKGROUND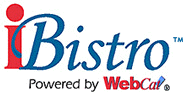 To locate items in our library network, search our New WebCat™using the following subjects.
| | |
| --- | --- |
| DIARIES AUTHORSHIP | DIARIES--HISTORY AND CRITICISM |
| ENGLISH LANGUAGE--COMPOSITON AND EXERCISES | CREATIVE WRITING |
REFERENCE BOOKS WHICH INCLUDE SAMPLES OF JOURNALS, DIARIES, ETC.
Writers' Inc (Chapter on Personal Writing, pages 143-154
Ref. 808.02 K32 2001
The American Reader
Ref. 973 A589
Annals of America, Volume 6, Pages 215-220
"Diary of a Free Negro" by William Johnson
Ref. 973 A613 v.6
Annals of America, Volume 9, Pages 307-317
"Diary of A Southern Belle" by Mary Boykin Chestnut
Ref. 973 A613 v.9
The First World War, an Eyewitness History, Pages 102-108
Section on Eyewitness Testimony. Includes excerpts from various diaries
Ref. 940.3 K58
World War II Primary Sources, Pages 43-55
"Excerpt from Iron Coffins, a Personal Account of the German U-Boat Battles of World War II", by Herbert A. Werner
Ref. 940.53 W927 PR 2000
BOOKS IN THE CIRCULATING STACKS WHICH INCLUDE SAMPLE JOURNALS, DIARIES, ETC.
The Heart of Emerson's Journals
818.3 E53he
Journals of Lewis and Clark
917.8 L675 1964
Journals of Two Cruises Aboard the U.S.Privateer Yankee in the War of 1812 by a Wanderer
973.5250924 J78jo
Capturing Nature, the Writings and Art of John James Audubon
598.092 A916 1993
Blue Highways, a Journey into America
(More of a narrative)
917.3049 H437 1991
The Great Depression, an Eyewitness History
(Includes exerpts from diaries and other sources throughout the book. See "Eyewitness Testimony" sections in each chapter. Examples on pages 225-234)
973.91B954 1996
PERIODICALS AND NEWS ARTICLES ONLINE
| | | |
| --- | --- | --- |
| SIRS NEWSPAPER AND PERIODICAL REPRINTS: | INFOTRAC WEB ONLINE PERIODICALS DATABASE | ELECTRIC LIBRARY |
As members of SAILS, Durfee students and teachers can access SIRS, INFOTRAC AND ELECTRIC LIBRARY, both from library workstations, and from home. From home or a school lab computer, go to SAILS Databases. You will need your library barcode when dialing from a home computer or a lab.

WEB SITES

Return to Making the Keeley Library Work for YOU
Return to Integrating Library Resources with Learning Objectives
Return to Teacher Pages
Return to Critical Thinking
Return to History Resources Page
Jane Constant, Reference Librarian
Keeley Library, B.M.C.Durfee High School of Fall River
September, 1978 to June, 2001