Work in progress......
CIVIC AND LANDSCAPE ART-- SELECTED RESOURCES

Keeley Library Revised January 23, 2001
See also:
Agriculture
Arts
BACKGROUND INFORMATION ABOUT LANDSCAPE ARCHITECTURE
in World Book Encyclopedia. Chicago:World Book, 2001

Ref. 031 W927 1990 v.12

inEncyclopedia Americana. Danbury, CT:Grolier, 1999

Ref. 031 E56A 1999 v. 2

Rutledge, Albert J. "Landscape Architecture" v. 12
Fauretti, Rudi J. "Landscape Architecture" v.16
CIVIC AND LANDSCAPE ART BROWSING GUIDE 710's
See our guide,Finding Your Way in the Library, and our Library Floor Plan to locate books on the shelves.
710'S Civic and Landscape Art
711.s Area Planning (Civic Art)
712's Landscape Architecture
713's Landscape Archtecture of Trafficways
714's Water Features
715's Woody Plants\
716's Herbaceous Plants
717's Structrures in Landscape Architecture
718's Landscape Designs of Cemeteries
719's Natural Landscapes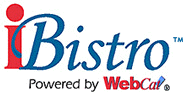 To locate items in our library network, search our New WebCat™using the following subjects.
GARDEN STRUCTURES
GARDENS ENGLISH
HEDGES
LANDSCAPE CONSTRUCTION
LANDSCAPE DESIGN
OUTDOOR LIVING SPACES
LANDSCAPE ARCHITECTURE
LANDSCAPE GARDENING
LANDSCAPING INDUSTRY
CIVIC AND LANDSCAPE ART- SELECTED REFERENCE BOOKS

The call number for each will bring you to the general area for that subject.
| | |
| --- | --- |
| See art encyclopedias...Arts | See gardening encyclopedias |
VIDEO
| | |
| --- | --- |
| Upon these grounds [videorecording] : exploring the White House garden | 712.0975 U68 1997 |
BOOKS IN THE CIRCULATING COLLECTION
| | |
| --- | --- |
| Frederick Law Olmsted, park designer. | 712.0924 O51NO |
| Working with nature; a practical guide [ | 333.72 B814 |
| Great gardens of the Western world | 712.094 C652 1968 |
| Landscape gardening / by James Underwood Crockett and the editors of Time-Life Books | 712.6 C938 1971 |
PERIODICALS AND NEWS ARTICLES ONLINE
| | | |
| --- | --- | --- |
| SIRS NEWSPAPER AND PERIODICAL REPRINTS: | INFOTRAC WEB ONLINE PERIODICALS DATABASE | ELECTRIC LIBRARY |
As members of SAILS, Durfee students and teachers can access SIRS, INFOTRAC AND ELECTRIC LIBRARY, both from library workstations, and from home. From home or a school lab computer, go to SAILS Databases. You will need your library barcode when dialing from a home computer or a lab.

WEB SITES


Return to Making the Keeley Library Work for YOU
Return to Integrating Library Resources with Learning Objectives
Return to Teacher Pages
Return to Critical Thinking
Return to History Resources Page
Jane Constant, Reference Librarian
Keeley Library, B.M.C.Durfee High School of Fall River
September, 1978 to June, 2001