Work in progress......

BACKGROUND INFORMATION ABOUT LOGIC
in World Book Encyclopedia. Chicago:World Book, 2001

Ref. 031 W927 1990 v.12

inEncyclopedia Americana. Danbury, CT:Grolier, 1999

Ref. 031 E56A 1999 v.17

Shagrin, Morton L."Logic".v.12
Salmon, Wesley, C."Logic".v. 17
LOGIC BROWSING GUIDE 160's
See our guide, Finding Your Way in the Library,and our Library Floor Plan
to locate books on the shelves.
160's Logic
161's Induction
162's Deduction
165's Fallacies and Sources of Error
166's Syllogisms
167's Hypotheses
168's Argument and persuasion
169's Analogy
SELECTED SUBJECT HEADINGS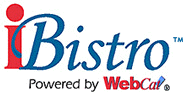 To locate items in our library network, search our New WebCat™using the following subjects.
LOGIC
HYPOTHESIS
REASONING
SCIENCE METHODOLOGY
PROPOSITION LOGIC
THOUGHT AND THINKING
FALLACIES LOGIC
EVIDENCE
SYLLOGISM
POSSIBILITY
SELECTED REFERENCE BOOKS

The call number for each will bring you to the general area for that subject. Each type of book listed below is useful for a particular purpose. These kinds of resources exist for books in many different subject areas. As you use them, you will become more familiar with them, and will appreciate their value.
| | |
| --- | --- |
| .Advancement of learning ; Novum organum ; New Atlantis. | Ref. 028.8 G7856 |
BOOKS IN THE CIRCULATING COLLECTION
| | |
| --- | --- |
| Guides to straight thinking, with 13 common fallacies. | 160 C487 |
| 100 games of logic | 160 B515 1977 |
| Introduction to mathematical logic | 511.3 D586 |
| First course in mathematical logic | 511.3 S959 |
| Sets and logic. | 511.3 B154 |
PERIODICALS AND NEWS ARTICLES ONLINE
| | | |
| --- | --- | --- |
| SIRS NEWSPAPER AND PERIODICAL REPRINTS: | INFOTRAC WEB ONLINE PERIODICALS DATABASE | ELECTRIC LIBRARY |
As members of SAILS, Durfee students and teachers can access SIRS, INFOTRAC AND ELECTRIC LIBRARY, both from library workstations, and from home. From home or a school lab computer, go to SAILS Databases. You will need your library barcode when dialing from a home computer or a lab.

SELECTED WEB SITES

Return to Making the Keeley Library Work for YOU
Return to Integrating Library Resources with Learning Objectives
Return to Teacher Pages
Return to Critical Thinking
Return to History Resources Page
Jane Constant, Reference Librarian
Keeley Library, B.M.C.Durfee High School of Fall River
September, 1978 to June, 2001