In progress...
THE NOVEL--

SELECTED RESOURCES


Keeley Library Revised January 23, 2001

See also related topics:
BACKGROUND INFORMATION ABOUT THE NOVEL
in World Book Encyclopedia. Chicago:World Book, 2001

Ref. 031 W927 1990 v. 14

inEncyclopedia Americana. Danbury, CT:Grolier, 1999

Ref. 031 E56A 1999 v. 20

Seidel, Michael. "Novel" v. 14
Kroeber, Karl. "Novel" v. 20
NOVELS: BROWSING GUIDE 800'S
See our guides ,Finding Your Way in the Library, and Library Floor Plan to locate books on the shelves.
813 American Fiction in English
823 English Fiction
833 German Fiction
843 French Fiction
853 Italian Fiction
863 Spanish Fiction
869 Portuguese Literature
873 Latin Epic Poetry and Fiction
883 Classical Greek Epic Poetry and Fiction
890 Literature of Other Languages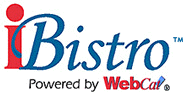 To locate items in our library network, search our New WebCat™using the following subjects.
| | | | |
| --- | --- | --- | --- |
| Fiction | Novel | Fantasy fiction | Science fiction |
| Novelists | Dialogue. | Graphic novels | Plots (Drama, novel, etc.) |
| Crime writing--Fiction | Narration (Rhetoric) | Creative writing. | Crime--Research. |
| Fiction--Technique | Description (Rhetoric) | Fiction--Authorship. | Characters and characteristics in literature. |
PERIODICALS AND NEWS ARTICLES ONLINE
| | | |
| --- | --- | --- |
| SIRS NEWSPAPER AND PERIODICAL REPRINTS: | INFOTRAC WEB ONLINE PERIODICALS DATABASE | ELECTRIC LIBRARY |
As members of SAILS, Durfee students and teachers can access SIRS, INFOTRAC AND ELECTRIC LIBRARY, both from library workstations, and from home. From home or a school lab computer, go to SAILS Databases . You will need your library barcode when dialing from a home computer or a lab

REFERENCE BOOKS

Guides
Novels for Students
Critical Survey of Long Fiction Foreign Language Series
Critical Survey of Long Fiction English Language Series
Identities and Issues in Literature
Ref. 809.3 N939
Ref. 809.2 C934
Ref. 821.009 C934
Ref. 810.992 I19
Criticism
Literature Criticism from 1400-1800
Nineteenth Century Literary Criticism
Contemporary Literary Criticism
Twentieth Century Literary Criticism
Ref. 809.03 L776
Ref. 809. 034 N714
Ref. 809.04 C761
Ref. 809.04 T971
Anthologies
Masterworks of World Literature
Ref. 808.8 E93
Digests
Masterpieces of World Literature in Digest Form
Masterplots II World Fiction Series
Masterplots II : American Fiction series
Masterplots II British and Commonwealth Fiction Series
Ref. 808.8 M194
REf. 809.3 M423wo
Ref. 809.3 M423
Ref. 823.009 M423
BOOKS IN THE CIRCULATING COLLECTION
| | |
| --- | --- |
| The stuff of fiction. | 808.3 B796 |
| An Introduction to fiction | 809.3 I61 |
| The order of fiction, an introduction | 809.3 B655 |
| Realism and romanticism in fiction; an approach to the novel | 809.3 R288 |
| The new fiction; interviews with innovative American writers | 813.0095 B435 |
| Aspects of the novel | 808.3 F733 |
| Discussions of the novel. | 809.3 D611 |
| Aspects of fiction; a handbook. | 809.3 A838 |
INTERNET RESOURCES
Return to Making the Keeley Library Work for YOU
Return to Integrating Library Resources with Learning Objectives
Return to Teacher Pages
Return to Critical Thinking
Return to History Resources Page
Jane Constant, Reference Librarian
Keeley Library, B.M.C.Durfee High School of Fall River
September, 1978 to June, 2001