Work in progress..
OCEANS: EFFECT ON WEATHER AND CLIMATE-- SELECTED RESOURCES

Keeley Library Revised Jan. 23, 2001
See also related topics:
BACKGROUND INFORMATION ABOUT OCEANS AND CLIMATE
in World Book Encyclopedia. Chicago:World Book, 2001

Ref. 031 W927 1990 v

in Encyclopedia Americana. Danbury, CT:Grolier, 1999

Ref. 031 E56A 1999 v.7

Moran, Joseph M. "Climate" v
Pandya, Rajul E. World Book, 2001 v
Brooks, Edward M."Climate". v.7
BROWSING GUIDE
| | |
| --- | --- |
| 550's Earth Sciences | 551's Climate and Weather |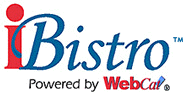 To locate items in our library network, search our New WebCat™using the following subjects.
Atmosphere
Clouds
Fog
Humidity
Ocean currents
Ocean circulation
Hurricanes
Tsunamis
Marine meteorology
Dynamic meteorology
Atmospheric diffusion
Atmospheric circulation
Atmospheric temperature
Weather forecasting
El Ni~no current
La Nina Current
Waterspouts
Ocean-atmosphere interaction
Long-range weather forecasting
Weather forecasting--Technological innovations
Long-range weather forecasting
Meteorology--Research--United States.
Climatic changes--Research--United States
Emergency management--United States.
SELECTED REFERENCE BOOKS AND VIDEO
| | |
| --- | --- |
| The Blue planet [videorecording] | 550 P712 1986 |
| See articles about "El Nino Current" in Earth Science Encyclopedias, etc. | Ref. 550's |
| More recent articles can be found using the periodicals databases listed below: | . |
BOOKS IN THE CIRCULATING COLLECTION
| | |
| --- | --- |
| Is the temperature rising? : the uncertain science of global warming | 551.52P5441998 |
| Need to add more books here.. | . |
PERIODICALS AND NEWS ARTICLES ONLINE
Note: Many recent articles can be found using the following online periodicals and news databases:
| | | |
| --- | --- | --- |
| SIRS NEWSPAPER AND PERIODICAL REPRINTS: | INFOTRAC WEB ONLINE PERIODICALS DATABASE | ELECTRIC LIBRARY |
As members of SAILS, Durfee students and teachers can access SIRS, INFOTRAC AND ELECTRIC LIBRARY, both from library workstations, and from home. From home or a school lab computer, go to SAILS Databases. You will need your library barcode when dialing from a home computer or a lab.

WEB SITES


Return to Making the Keeley Library Work for YOU
Return to Integrating Library Resources with Learning Objectives
Return to Teacher Pages
Return to Critical Thinking
Return to History Resources Page
Jane Constant, Reference Librarian
Keeley Library, B.M.C.Durfee High School of Fall River
September, 1978 to June, 2001