Work in progress......
PAINTING AND PAINTINGS -- SELECTED RESOURCES

Keeley Library Revised January 24, 2001
See also:
Arts


BACKGROUND INFORMATION ABOUT PAINTING
in World Book Encyclopedia. Chicago:World Book, 2001

Ref. 031 W927 1990 v.15

inEncyclopedia Americana. Danbury, CT:Grolier, 1999

Ref. 031 E56A 1999 v. 21

Freedman, Et Al. "Painting" v. 15
Munsterberg, Hugo. " Painting" v. 21
PAINTING AND PAINTINGS- -BROWSING GUIDE 750's
See our guide, Finding Your Way in the Library, and our Library Floor Plan to locate books and other materials. on the shelves.
750's Painting and Paintings
751's Techniques, Equipment, Materials, Form
752's Color
753's Symbolism, Allegory, Mythology, Legend
754's Genre Painting
755's Religion
757's Human Figures
758's Other Subjects
759's Historical, Geographic, Persons Treatment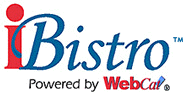 To locate items in our library network, search our New WebCat ™using the following subjects.
PAINTING
GRAPHIC ARTS
CUBISM
EXPRESSIONISM ART
FIGURE PAINTING
FUTURISM ART
ACRYLIC PAINTING .
GENRE PAINTING
MARINE PAINTING
MURAL PAINTING
NARRATIVE PAINTING
TEMPERA PAINTING
IMPRESSIONISM ART
LANDSCAPE PAINTING
NATURALISM IN ART
PORTRAIT PAINTING
POST-IMPRESSIONISM ART
STILL-LIFE PAINTING .
PERIODICALS AND NEWS ARTICLES ONLINE
| | | |
| --- | --- | --- |
| SIRS NEWSPAPER AND PERIODICAL REPRINTS: | INFOTRAC WEB ONLINE PERIODICALS DATABASE | ELECTRIC LIBRARY |
As members of SAILS, Durfee students and teachers can access SIRS, INFOTRAC AND ELECTRIC LIBRARY, both from library workstations, and from home. From home or a school lab computer, go to SAILS Databases. You will need your library barcode when dialing from a home computer or a lab.

PAINTINGS --SELECTED REFERENCE BOOKS
The call number for each will bring you to the general area for that subject.
| | |
| --- | --- |
| Metropolitan Seminars in Art volumes on the following: What is a Painting, | Ref. 750 C212 |
| American wildlife painting | Ref. 759.06 N834 |
| 50 of the world's most beautiful paintings.. | Ref. 759 F469 1974 |
| Looking at pictures with Bernard Berenson | Ref. 759.8 B489 |
| A concise history of painting, from Giotto to Cezanne. | Ref. 759 L663 |
| Metropolitan seminars in art : great periods in painting | Ref. 759 C212 1960 |
| Metropolitan seminars in ar | Ref. 750 C212 1958 |
| Index to reproductions of American paintings; a guide to pictures occurring in more than eight hundred books | Ref. 759.13016 M752 |
| Western European painting of the Renaissance. | Ref. 759.03 M427 |
| Masterpieces of painting from the National Gallery of Art, | Ref. 750.74015 C136 |
| World-famous paintings | Ref. 759 K37 |
WEB SITES

Return to Making the Keeley Library Work for YOU
Return to Integrating Library Resources with Learning Objectives
Return to Teacher Pages
Return to Critical Thinking
Return to History Resources Page
Jane Constant, Reference Librarian
Keeley Library, B.M.C.Durfee High School of Fall River
September, 1978 to June, 2001