Work in progress......
PHOTOGRAPHY AND PHOTOGRAPHS -- SELECTED RESOURCES

Keeley Library Revised January 23, 2001
See also:
Journalism
BACKGROUND INFORMATION ABOUT PHOTOGRAPHY
in World Book Encyclopedia. Chicago:World Book, 2001

Ref. 031 W927 1990 v.15

in Encyclopedia Americana. Danbury, CT: Grolier, 1999

Ref. 031 E56A 1999 v.22

Hedgecoe, John. "Photography" v. 15
Broecker, William L. "Photography". v. 22
PHOTOGRAPHY AND PHOTOGRAPHS- -BROWSING GUIDE 770's
See our guide, Finding Your Way in the Library, and our Library Floor Plan to locate books and other materials. on the shelves.
770's Photography and Photographs
771's Techniques, Equipment and Materials
772's Metallic Salt Processes
773's Pigment Process of Printing
774's Holography
778's Fields and Kinds of Photography
779's Photographs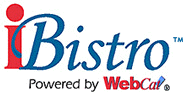 To locate items in our library network, search our New WebCat using the following subjects.
PHOTOGRAPHY
ACTION PHOTOGRAPHY
AERIAL PHOTOGRAPHY
ARCHITECTURAL PHOTOGRAPHY
ART AND PHOTOGRAPHY
ASTRONOMICAL PHOTOGRAPHY
INDOOR PHOTOGRAPHY
NATURE PHOTOGRAPHY
OUTDOOR PHOTOGRAPHY
PHOTOMECHANICAL PROCESSES
PORTRAIT PHOTOGRAPHY
WIDE-ANGLE PHOTOGRAPHY
AVAILABLE LIGHT PHOTOGRAPHY
CINEMATOGRAPHY
COLOR PHOTOGRAPHY
COMMERCIAL PHOTOGRAPHY
COMPOSITION PHOTOGRAPHY
DOCUMENTARY PHOTOGRAPHY
PHOTOGRAPHY AND PHOTOGRAPHS--SELECTED REFERENCE BOOKS

The call number for each will bring you to the general area for that subject.
| | |
| --- | --- |
| Encyclopedia of practical photography | Ref. 770.3 E563 |
| The Encyclopedia of photography : the complete photographer : the comprehensive guide and reference for all photographers | Ref. 770.3 E56 |
| Beyond basic photography : a technical manual | Reserve 770.28 H811 |
Video
See the Circulation Librarian
| | |
| --- | --- |
| American photography [videorecording] : a century of images | Video 770.973 A512 1999 |
| A picture's worth a thousand words [videorecording] : interpreting visual information. | Video 152.14 P611 1977B |
BOOKS IN THE CIRCULATING COLLECTION
The call number for each will bring you to the general area for that subject.
| | |
| --- | --- |
| American photography : a century of images | 770.973 A512 1999 |
| Photographers : history and culture through the camera | 770.92 J13 1997 |
| Experimenting with science photography | 778.3 C712 1994 |
| Darkroom designs & techniques : a family workshop book | 771.1 B181 |
| All about 35mm photography : a complete guide to choosing and using 35mm cameras and equipment | 770.28 G8638 |
| Beginner's photography simplified | 770.28 N832 1978 |
| Light and film | 770 T583 1977 |
| Photographic composition simplified | 770.11 J76 |
| The photoguide to colour | 778.6 L987 |
| The student journalist and creative photography | 771 W256 1976 |
PERIODICALS AND NEWS ARTICLES ONLINE
| | | |
| --- | --- | --- |
| SIRS NEWSPAPER AND PERIODICAL REPRINTS: | INFOTRAC WEB ONLINE PERIODICALS DATABASE | ELECTRIC LIBRARY |
As members of SAILS, Durfee students and teachers can access SIRS, INFOTRAC AND ELECTRIC LIBRARY, both from library workstations, and from home. From home or a school lab computer, go to SAILS Databases . You will need your library barcode when dialing from a home computer or a lab.

WEB SITES

Return to Making the Keeley Library Work for YOU
Return to Integrating Library Resources with Learning Objectives
Return to Teacher Pages
Return to Critical Thinking
Return to History Resources Page
Jane Constant, Reference Librarian
Keeley Library, B.M.C.Durfee High School of Fall River
September, 1978 to June, 2001