Work in progress...
PRIMARY SOURCES--

SELECTED RESOURCES

Keeley Library July 16, 2000
Primary Source:
Original document such as a manuscript, map, letter, journal, treaty, government document, speech, interview, news article, transcript of radio or television broadcast...
See also related topics:


See also microfilm in the Reference Area
BACKGROUND
| | |
| --- | --- |
| Need encyclopedia references here... | . |
PRIMARY SOURCES IN THE REFERENCE AREA
ANTHOLOGIES OF CLASSIC SOURCES
| | |
| --- | --- |
| Harvard Classics (50 volumes) | Ref. 080 H339 |
| Great Books of the Western World | REf. 028.8 G7856 |
| Masterpieces of World Philosophy in Summary Form | Ref. 109 M194 |
| Treasury of Philosophy | Ref. 108 R941 |
| Great Treasury of Western Thought | Ref. 080 G786 |
HISTORY
Landmarks of World Civilizations
Ref. 909 M613
Panorama of the Past
REf. 909 S675
The First World War, an Eyewitness History
World War II, Primary Sources
Ref. 940.3K58
Ref. 940.53 W927 PR
America: Great Crises in Our History
Annals of America
An American Primer
Documents of American History
French in America 1488-1974
Native North American Voices
America: Great Crises in Our History
Annals of America
An American Primer
Documents of American History
World Almanac of Presidential Quotations ..............
Twentieth Century America
Historic Documents of (1970-to date)
Hispanic American Voices
Asian American Voices
Ref. 973 B724
Ref. 973 A613
Ref. 973 B724
Ref. 973 C734
Ref. 970 0044 P981
Ref. 970.004 N2788
Ref. 973 B724
Ref. 973 A613
Ref. 973 B724
Ref. 973 C734
Ref. 973.0999 W927 1993
Ref. 973.9 T971 1995
Ref. 973.9205 H673
Ref. 973.0468 H67381997
Ref. 973.0495 A8329 1997
Historic Documents (from 1972 to date)
Ref. 973.9205 E673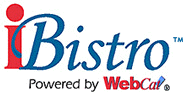 To locate additional items in our library network, search our New WebCat™using these subjects.
PERIODICAL AND NEWS ARTICLES ONLINE
| | | |
| --- | --- | --- |
| SIRS NEWSPAPER AND PERIODICAL REPRINTS: | INFOTRAC WEB ONLINE PERIODICALS DATABASE | ELECTRIC LIBRARY |
As members of SAILS, Durfee students and teachers can access SIRS, INFOTRAC AND ELECTRIC LIBRARY, both from library workstations, and from home. From home or a school lab computer, go to SAILS Databases. You will need your library barcode when dialing from a home computer or a lab.

INTERNET LINKS
Government Resources on the Web from University of Michigan Documents Center. Extensive collection of national, international, news, and other documents.
Colonization and Print in the Americas Penn Libraries
FDR Library and Digital Archives
FDR's Fireside Chats
Eurodocs-Primary Historical Documents from Western Europe.from Brigham Young University, Utah. Links connect to Western European (mainly primary) historical documents which shed light on key historical happenings within the respective countries (and within the broadest sense of political, economic, social and cultural history).
Thrall Legal Resources on the Internet Extensive guide to all kinds of legal documents.
Columbia University-U.S. Government Documents Ready Reference Collection
Most frequently used depository document titles at Columbia University Libraries. Web: Titles in blue have links to web versions, and can be searched or browsed online.
Center for Disease Control Documents on Tobacco Information and Prevention Tips. Site search engine lets you seach the smoking and health dabatase of tobacco industry documents.
UCLA Center for East Asian Studies-Documents
Premodern China | China | Europe-Asia | Hong Kong | Japan | Korea | Laos | Mongolia | Taiwan | United Nations | US-Asia | Vietnam |
Internet History Sourcebooks Project from Fordham University. Collectionsof public domain and copy-permitted historical texts presented cleanly (without advertising or excessive layout) for educational use.
Includes:Ancient History Sourcebook | Medieval Sourcebook | Modern History Sourcebook | Byzantine Studies Page Other History Sourcebooks: African | East Asian | Indian | Islamic | Jewish | Women's | Global | Science | Lesbian and GayPersonal Home Page | Medieval Studies Course | Modern History Course | Chinese Studies Page | Medieval Webguide
ORB, the Online Reference Book for Medieval Studies ORB is an academic site, written and maintained by medieval scholars for the benefit of their fellow instructors and serious students. All articles have been judged by at least two peer reviewers.Authors are held to high standards of accuracy, currency, and relevance to the field of medieval studies.
Return to Making the Keeley Library Work for YOU
Return to Integrating Library Resources with Learning Objectives
Return to Teacher Pages
Return to Critical Thinking
Return to History Resources Page
Jane Constant, Reference Librarian
Keeley Library, B.M.C.Durfee High School of Fall River
September, 1978 to June, 2001