Work in progress......
PSYCHOLOGY- -SELECTED RESOURCES

Keeley Library Revised January 20,2001

See also:
Health/Medicine
BACKGROUND INFORMATION ABOUT PSYCHOLOGY
in World Book Encyclopedia. Chicago: World Book, 2001

Ref. 031 W927 1990 v.15

inEncyclopedia Americana. Danbury, CT:Grolier, 1999

Ref. 031 E56A 1999 v.22

Maas, James B."Psychology".v.15
Mussen, Paul."Psychology".v. 22
PSYCHOLOGY- BROWSING GUIDE 150'S
See our guide, Finding Your Way in the Library, and our Library Floor Plan to locate books on the shelves.
150's Psychology
152's Sensory Perception, movement, emotions,
physiological drives
153's Conscious mental processes and intelligence
154's Subconscious and altered states and processes
155's Differential and Developmental Psychology
156's Comparative Psychology
158's Applied Psychology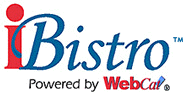 To locate items in our library network, search our New WebCat™using the following subjects.
PSYCHOLOGY
BEHAVIOR GENETICS
CONSCIOUSNESS
EMOTIONS
EXPERIENCE
INSTINCT
PERCEPTION
ADJUSTMENT PSYCHOLOGY
ADOLESCENT PSYCHOLOGY
ANIMAL PSYCHOLOGY
ASSERTIVENESS PSYCHOLOGY.
CRIMINAL PSYCHOLOGY
DEVELOPMENTAL PSYCHOLOGY
SOCIAL PSYCHOLOGY
PROBLEM SOLVING
PSYCHOANALYSIS
SOCIAL INTERACTION
SUBCONSCIOUSNESS
THOUGHT AND THINKING
MENTAL HEALTH.
PERIODICALS AND NEWS ARTICLES ONLINE
SIRS NEWSPAPER
AND PERIODICAL REPRINTS:
INFOTRAC WEB ONLINE PERIODICALS DATABASE
Existential Psychology View 31 articles
Phenomenological Psychology View 41 articles
Naturalism View 179 articles
ELECTRIC LIBRARY
As members of SAILS, Durfee students and teachers can access SIRS, INFOTRAC AND ELECTRIC LIBRARY, both from library workstations, and from home. From home or a school lab computer, go to SAILS Databases. You will need your library barcode when dialing from a home computer or a lab.

PSYCHOLOGY-SELECTED REFERENCE BOOKS
The call number for each will bring you to the general area for that subject.
| | |
| --- | --- |
| Stress A-Z : a sourcebook for facing everyday challenges | Ref. 616.98 K12 1998 |
| Adolescent psychology. | Ref. 155.505 A615 98 99 |
| The Encyclopedia of propaganda | Ref. 303.375 E56 1998 |
| Abnormal psychology. | Ref. 362.2 A615 96 97 |
| Child growth and development. | Ref. 305.231 A615 95 96 |
| The secret language of birthdays : personology profiles for each day of the year / | Ref. 133.5404 S446 1994 |
| The Encyclopedic dictionary of psychology | Ref. 150.321 E56 1991 |
| Human sexuality | Ref. 306.7 H918 |
| Educational psychology. | Ref. 370.15 E24 82 83 |
| Personal growth and behavior. | Ref. 155.205 A615 91 92 |
| Psychology. | Ref 150.5 A615 82 83. |
| Human development | Ref. 305.205 A615 80 81 |
| Mental health. | Ref. 362.2 M549 |
| Encyclopaedic handbook of medical psychology | Ref. 616.89 E56 |
| Dictionary of behavioral science, | Ref. 150.3 W865 |
| Readings in psychology. | Ref. 150.5 A615 1972 |
| Biology, psychology, and medicine | Ref. 028.8 G786 |
| The principles of psychology. | Ref. 028.8 G7856 |
| Social psychology. | Ref. 302.05 S678 82-83 |
WEB SITES

Return to Making the Keeley Library Work for YOU
Return to Integrating Library Resources with Learning Objectives
Return to Teacher Pages
Return to Critical Thinking
Return to History Resources Page
Jane Constant, Reference Librarian
Keeley Library, B.M.C.Durfee High School of Fall River
September, 1978 to June, 2001