Work in progress......
RECREATIONAL AND PERFORMING ARTS-- SELECTED RESOURCES

Keeley Library Revised November 10, 2000
See also:
Drama
Music


BACKGROUND INFORMATION ABOUT RECREATION
in World Book Encyclopedia. Chicago: World Book,1990

Ref. 031 W927 1990 v.16

inEncyclopedia Americana. Danbury, CT:Grolier, 1999

Ref. 031 E56A 1999

Lancaster, Roger A. "Recreation". v.16
Recreation article refers to subtopics such as hobbies, play, sports,
RECREATIONAL AND PERFORMING ARTS- -BROWSING GUIDE 790's
See our guide,Finding Your Way in the Library, and our Library Floor Plan to locate books and other materials.on the shelves.
790's Recreational and Performing Arts
791's Public Performances
792's Stage Presentations
793's Indoor Games and Amusements
794's Indoor Games of Skill
795's Games of Chance
796's Athletic and Outdoor Sports and Games
797's Aquatic and Air Sports
798's Equestrian Sports and Animal Racing
799's Fishing, Hunting, Shooting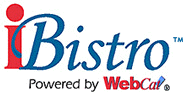 To locate items in our library network, search our New WebCat™using the following subjects.
RECREATION
HOBBIES
PLAY
SPORTS
FAMILY RECREATION
OUTDOOR RECREATION
RECREATIONAL THERAPY
VACATIONS
POPULAR CULTURE
AMUSEMENTS
LEISURE
RECREATIONAL AND PEFORMING ARTS -- SELECTED REFERENCE BOOKS
The call number for each will bring you to the general area for that subject.See also topic guides for Drama and Music
| | |
| --- | --- |
| Oxford Companion to sports and games | Ref. 796.03 O98 |
| Lincoln Library of Sports Champions | Ref. 796.0922 L741 1978 |
| ProSports Hall of Fame | Ref..796.0973 P962 1997 |
| Games and sports | Ref. 940 R783 1994 |
PERIODICALS AND NEWS ARTICLES ONLINE
| | | |
| --- | --- | --- |
| SIRS NEWSPAPER AND PERIODICAL REPRINTS: | INFOTRAC WEB ONLINE PERIODICALS DATABASE | ELECTRIC LIBRARY |
As members of SAILS, Durfee students and teachers can access SIRS, INFOTRAC AND ELECTRIC LIBRARY, both from library workstations, and from home. From home or a school lab computer, go to SAILS Databases. You will need your library barcode when dialing from a home computer or a lab.

WEB SITES


Return to Making the Keeley Library Work for YOU
Return to Integrating Library Resources with Learning Objectives
Return to Teacher Pages
Return to Critical Thinking
Return to History Resources Page
Jane Constant, Reference Librarian
Keeley Library, B.M.C.Durfee High School of Fall River
September, 1978 to June, 2001