Work in progress....
RESEARCH PROJECTS-- SELECTED RESOURCES

Keeley Library August 27, 2000
See also

1. FOCUSING
Defining the Topic, Brainstorming,
Using organizers to develop an Initial Outline.
Developing a Thesis Statement as needed.

---


2. INFORMATION GATHERING Extracting
Relevant Information using information tools, techniques, etc.

Evaluating what you find..

3. ORGANIZING INFORMATION FROM NOTES
4. ANALYZING and 5. SYNTHESIZING
INFORMATION
Putting first draft together. Putting bibliography together. Editing and Revising to create the final product

Note:

Products won't always be research papers. You will often need to do research to prepare for other kinds of projects, such as a debate, etc. The same kinds of thinking skills are needed.
6. EVALUATING INFORMATION Evaluating the Final Product
RESEARCH PROJECT-- BROWSING GUIDE
See our guide, Finding Your Way in the Library, and our Library Floor Plan to locate books on the shelves.
SELECTED SUBJECT HEADINGS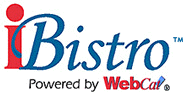 To locate items in our library network, search our New WebCat™using the following subjects.
.Need to add.subject headings for different kinds of projects.
PERIODICALS AND NEWS ARTICLES ONLINE
| | | |
| --- | --- | --- |
| SIRS NEWSPAPER AND PERIODICAL REPRINTS: | INFOTRAC WEB ONLINE PERIODICALS DATABASE | ELECTRIC LIBRARY |
As members of SAILS, Durfee students and teachers can access SIRS, INFOTRAC AND ELECTRIC LIBRARY, both from library workstations, and from home. From home or a school lab computer, go to SAILS Databases. You will need your library barcode when dialing from a home computer or a lab

SELECTED REFERENCE BOOKS
| | |
| --- | --- |
| Writers Inc. Pages, " Research Writing" pages 245-285 | Ref. 808.02 K32 2001 |
| MLA Handbook for Writers of Research Papers | Ref. 808.02 G4387 1995 |
| The Research Paper | Ref. 808.02 H641 |
| The Research Handbook, a Guide to Reference Sources | Ref. 001.4 P222 |
| Guide to MLA Documentation | Ref. 808.027 T831 1999 |
| Bud's Easy Term Paper Kit | Ref. 808.02 B927 1991 |
SELECTED BOOKS IN THE CIRCULATING COLLECTION
| | |
| --- | --- |
| Research Reports, | 373.13 S949 1996 |
| Writing Themes about Literature | 801.9 R643 1977 |
| How to Write a Report | 808.02 B821 |
| Writing Research Papers | 808.02 W417 |
| How to Write Better Compositions, Term Papers and Reports | 808.042 S819Co |
| Complete Stylist and Handbook | 808.042 B168 1976 |
| Bud's Easy Research Paper Computer Manual | 806.02 B265 1995 |
| Writers Inc. | 808.02 K32 2001 |
| Write Source 2000 | 808.066 W956 1999 |
| Writing Science Research Papers | 808.06 W722 1995 |
| Technical Communication | 808.0666 F288 |
INTERNET RESOURCES
When You Start to Write
Paraphrasing (30)
Quoting, Paraphrasing, and Summarizing
Developing an Outline (63)
Writing a Research Paper
Writing Research Papers: Step-by-Step
Return to Making the Keeley Library Work for YOU
Return to Integrating Library Resources with Learning Objectives
Return to Teacher Pages
Return to Critical Thinking
Return to History Resources Page
Jane Constant, Reference Librarian
Keeley Library, B.M.C.Durfee High School of Fall River
September, 1978 to June, 2001