Work in progress......
SCULPTURE-- SELECTED RESOURCES

Keeley Library Revised January 23, 2001
See also:
Arts
BACKGROUND INFORMATION ABOUT SCULPTURE
in World Book Encyclopedia. Chicago: World Book, 2001

Ref. 031 W927 1990 v.17

inEncyclopedia Americana. Danbury, CT:Grolier, 1999

Ref. 031 E56A 1999 v. 24

Hern, M.F. "Sculpture" v. 17
Rogers, L.R. et. al."Sculpture" v. 24
SCULPTURE- -BROWSING GUIDE 730's
See our guide,Finding Your Way in the Library, and our Library Floor Plan to locate books and other materials.on the shelves.
730's Plastic Arts, Sculpture
731's Processes, Forms, Subjects of Sculpture
732's Sculpture to ca. 500
733's Greek, Etruscan, Roman Sculpture
734's Sculpture from ca. 500 to 1399
735's Sculpture from 1400
736's Carving and Carvings
737's Numismatics and Sigillography
738's Ceramic Arts
739's Art Metalwork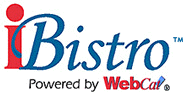 To locate items in our library network, search our New WebCat™using the following subjects.
SCULPTURE
ART
BUSTS
IVORY CARVING
MODELING
MASKS SCULPTURE
METAL SCULPTURE
MOBILES SCULPTURE
CERAMIC SCULPTURE
MODELS CLAY PLASTER ETC
MONUMENTS
STONE CARVING
WOOD SCULPTURE
BAS-RELIEF
STATUES .
SCULPTURE--SELECTED REFERENCE BOOKS

The call number for each will bring you to the general area for that subject.
| | |
| --- | --- |
| Sculpture in America. | Ref. 730.973 C898 |
| See also Arts Encyclopedias | . |
BOOKS IN THE CIRCULATING COLLECTION
| | |
| --- | --- |
| The encyclopedia of sculpting techniques | 731.4 P732 1995 |
| 200 years of American sculpture | 730.973074 T974 |
| Sculpture | 730.9 S437 1975 |
| Sculpting in steel and other metals. | 731.41 Z21 |
| Plastics as sculpture | 731.4 N555 1974 |
| Sculpture of the world; a history. | 730.9 C518 1968 |
| How to make mobiles. -- | 731.55 L987 |
PERIODICALS AND NEWS ARTICLES ONLINE
| | | |
| --- | --- | --- |
| SIRS NEWSPAPER AND PERIODICAL REPRINTS: | INFOTRAC WEB ONLINE PERIODICALS DATABASE | ELECTRIC LIBRARY |
As members of SAILS, Durfee students and teachers can access SIRS, INFOTRAC AND ELECTRIC LIBRARY, both from library workstations, and from home. From home or a school lab computer, go to SAILS Databases . You will need your library barcode when dialing from a home computer or a lab.

WEB SITES

Return to Making the Keeley Library Work for YOU
Return to Integrating Library Resources with Learning Objectives
Return to Teacher Pages
Return to Critical Thinking
Return to History Resources Page
Jane Constant, Reference Librarian
Keeley Library, B.M.C.Durfee High School of Fall River
September, 1978 to June, 2001