Work in progress..
BIOGRAPHY TOPIC GUIDE--SELECTED KEELEY LIBRARY RESOURCES
Keeley Library Revised November 10, 2000
BACKGROUND INFORMATION ABOUT BIOGRAPHY
in World Book Encyclopedia. Chicago: World Book, 2001

Ref. 031 W927 1990 v. 2

inEncyclopedia Americana. Danbury, CT:Grolier, 1999

Ref. 031 E56A 1999 v.3

Erickson, Erlin A. "Biography" v. 2
Hughes, Richard E."Biography" v.3
Some sources of biographical information:
| | | | | |
| --- | --- | --- | --- | --- |
| General Encyclopedias, | Biography Reference Books, | Magazine or Journal Articles,. | Circulating Books, | World Wide Web pages |
General Encyclopedias
These are located in the 031 reference books are. Signs are posted near the general encyclopedia book
cases.
Biography Reference Books
These are in different places in the reference area, depending on the subject. For example, historical
biographies will be located in the history reference area, etc. Below is a small sample of biography reference
books available in the Keeley Library.
SELECTED BIOGRAPHY REFERENCE BOOKS IN THE KEELEY LIBRARY
Use the call number in brackets to locate the books in the reference area.
| | |
| --- | --- |
| American Reformers. New York: H.W. Wilson Co, 1985. | [Ref 973.0992 A512] |
| Current Biography Yearbook. New York: H. W. Wilson, | Ref. 920.005 C976 1940] |
| Dictionary of American Biography. New York: Scribner's, 1964. | [Ref. 973.09203 D5545] |
| Dictionary of Scientific Biography. New York: Scribner's, 1970-1990. | {Ref. 509.22 D554] |
| Historic World Leaders. Detroit: Gale Research Inc., 1994. | [Ref. 920.02 H673 1994] |
| McGraw-Hill Encyclopedia of World Biography New York: McGraw-Hill, 1973. | [Ref. 920.003 M147] |
| Moss, Joyce. Profiles in American History. Detroit, Mich.: U X L, 1994-1995. | [Ref. 973.099 P964] |
| Notable American women, 1607-1950. Cambridge, Mass: Belknap Press of Harvard University Press, 1971. | [Ref. 920.720973 N899] |
| The Presidents. 2nd ed. New York: Charles Scribner's Sons, 1996. | [Ref. 973.099 P933 1996] |
BOOKS IN THE CIRCULATING COLLECTION

These are in different places in the circulating collection, depending on the subject. For example, historical biographies will be located in the history area, etc.

Search our New WebCat™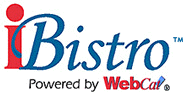 and do a SUBJECT search. Type the person's last name, followed by a comma, and then type the first name. Example: Franklin, Benjamin. Write down the call number for the book, and locate it in the stacks. The following subject headings can also be searched:
BIOGRAPHY
EPITAPHS
OBITUARIES
AUTOBIOGRAPHY
BIOGRAPHICAL FILMS
BIO-BIBLIOGRAPHY
HISTORY
SOCIAL SCIENCES BIOGRAPHICAL METHODS
ORAL BIOGRAPHY
PERIODICALS AND NEWS ARTICLES ONLINE
| | | |
| --- | --- | --- |
| SIRS NEWSPAPER AND PERIODICAL REPRINTS: | INFOTRAC WEB ONLINE PERIODICALS DATABASE | ELECTRIC LIBRARY |
As members of SAILS, Durfee students and teachers can access SIRS, INFOTRAC AND ELECTRIC LIBRARY, both from library workstations, and from home. From home or a school lab computer, go to SAILS Databases . You will need your library barcode when dialing from a home computer or a lab

Web Resources

Return to Making the Keeley Library Work for YOU
Return to Integrating Library Resources with Learning Objectives
Return to Teacher Pages
Return to Critical Thinking
Return to History Resources Page
Jane Constant, Reference Librarian
Keeley Library, B.M.C.Durfee High School of Fall River
September, 1978 to June, 2001