ONLINE CATALOGS: ACCESS, LOGIN AND EXIT

Keeley Library September 13, 2000

FROM HOME
These examples are for the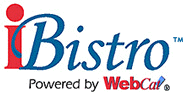 WebCat for SAILS Library Network.
| | |
| --- | --- |
| | Click on and then enter your library barcode |
You will be asked for your library barcode when you log in. Using the bar code wiill allow you to access additional services when you are in the library online catalog. If you don't have your barcode handy, you can still log in with more limited choices by clicking on the "Limited Access" link at the bottom of the page.
Return to Making the Keeley Library Work for YOU
Return to Using Online Catalogs
Return to History Resources Page
Jane Constant Keeley Library
B.M.C.Durfee High School of Fall River
September, 1978 to June, 2001