In progress....
RADIO BROADCASTS--SELECTED RESOURCES

Keeley Library Revised November 13, 2000
See also related terms:
BACKGROUND INFORMATION ABOUT RADIO
in World Book Encyclopedia. Chicago: World Book,1990

Ref. 031 W927 1990 v.16

inEncyclopedia Americana. Danbury, CT:Grolier, 1999

Ref. 031 E56A 1999 v. 23

Hilliard, Robert I."Radio". v.16
Chipman, Robert A. "Radio" v.23
RADIO BROWSING GUIDE
See our guides ,Finding Your Way in the Library, and Library Floor Plan to locate books on the shelves.
| | |
| --- | --- |
| 621's Radio Technology | 791's Broadcsting |
| 384's Communications | 343's Broadcasting legislation |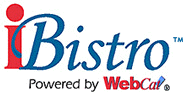 To locate items in our library network, search our New WebCat™using the following subjects.
RADIO
SHORTWAVE RADIO
MORSE CODE
RADAR
TELEGRAPH WIRELESS
TELEPHONE WIRELESS.
TELECOMMUNICATION
INTERVIEWING ON RADIO
COMMUNICATION AND TRAFFIC
MOBILE COMMUNICATION SYSTEMS
MODULATION ELECTRONICS
LITERATURE ADAPTATIONS
(See also subject headings for Broadcasting listed below
Radio Broadcasting Subject Headings:
Sound studios.
Talk shows
Radio plays
Radio--History
Comedy programs
Radio advertising.
FM broadcasting
Radio adaptations
Radio authorship
Radio programs
Broadcast Journalism
Radio broadcasting
Radio journalism
Radio plays--Technique
Broadcasting--Vocational guidance
Radio--Production and direction
Sound--Recording and reproducing.
Radio broadcasting--Sound effects.
Radio--Handbooks, manuals, etc.
Radio--Public Speaking
Radio plays--Production and direction
RADIO REFERENCE BOOKS
| | |
| --- | --- |
| The encyclopedia of American radio : an A-Z guide to radio from Jack Benny to Howard Stern | Ref. 791.4475 L141 2000 |
| The illustrated dictionary of broadcast -CATV- telecommunications | Ref. 384.5403 E47 |
VIDEORECORDINGS, AUDIO...
| | |
| --- | --- |
| Empire of the air [videorecording] : the men who made radio | 384.509 E54 1996 |
| The secret of Dominion [sound recording] | 791.44 B357SE 1987 |
BOOKS IN THE CIRCULATING COLLECTION
| | |
| --- | --- |
| Marconi; pioneer of radio; | 621.38410924 M321CO |
| Tune in, tune out : broadcasting regulation in the United States | 343.7309945 W429 |
| Behind the radio scene / | 791.440232 F342 |
| Sarnoff, an American success | 338.7613845 S246ZDR |
| First book of radio and electronics | 621.38 M847 1977 |
| Practical CB radio troubleshooting & repair | 621.38454 N842 1977 |
| Ham radio incentive licensing guide | 621.38416 S594 1977 |
| The radio amateur's handbook | 621.3841 C712 1976 |
| CBer's handybook of simple hobby projects | 621.38454 B879CBE 1976 |
| Citizens band radio handbook | 621.38454 H631 1976 |
| CB radio operator's guide | 621.38454 B879 1975 |
| The broadcasters | 791.4450924 B234 |
| Profitable radio troubleshooting; a professional guide to the technical and business methods of operating a radio-TV service business, | 621.384187 M322 |
| Drama in our time | 808.8204 D763 |
| Hear! Hear! : an informal guide to public speaking after dinner, on the lecture platform, over the radio | 808.51 F855 1945 |
PERIODICALS AND NEWS ARTICLES ABOUT IMAGERY AND SYMBOLISM ONLINE
| | | |
| --- | --- | --- |
| SIRS NEWSPAPER AND PERIODICAL REPRINTS: | INFOTRAC WEB ONLINE PERIODICALS DATABASE | ELECTRIC LIBRARY |
As members of SAILS, Durfee students and teachers can access SIRS, INFOTRAC AND ELECTRIC LIBRARY, both from library workstations, and from home. From home or a school lab computer, go to SAILS Databases. You will need your library barcode when dialing from a home computer or a lab

WEB SITES

Return to Making the Keeley Library Work for YOU
Return to Integrating Library Resources with Learning Objectives
Return to Teacher Pages
Return to Critical Thinking
Return to History Resources Page
Jane Constant, Reference Librarian
Keeley Library, B.M.C.Durfee High School of Fall River
September, 1978 to June, 2001