Work in progress...
U.S. CONSTITUTIONAL LAW AND THE SUPREME COURT-- SELECTED RESOURCES

Keeley Library Revised January 23, 2001
See also:
Law
Primary Sources


BACKGROUND INFORMATION ABOUT THE U.S. SUPREME COURT
in World Book Encyclopedia. Chicago: World Book, 2001

Ref. 031 W927 1990 v. 18

in Encyclopedia Americana. Danbury, CT:Grolier, 1999

Ref. 031 E56A 1999 v. 26

Fiss, Own M. "Supreme Court of the United States" v.18
Pritchett, C. Herman. "Supreme Court of the Unite States" v. 26
SELECTED REFERENCE BOOKS
Ref. 342.02303 E56
Encyclopedia of the American Constitution Includes constitutional history and summary of famous constitutional cases. (4 volumes)
Ref. 342.73029 S399
The Bill of Rights, a Documentary History One of the most comprehensive works about the Bill of Rights. (2 volumes)
Ref. 347.7326 W827
Congressional Quarterly's Guide to the U.S. Supreme Court Excellent source which
includes a list of cases as well as major decisions of the Court.
Ref. 347.732603 S959
The Supreme Court A-Z
Ref. 347.7326
Facts about the Supreme Court of the United States Highlights important cases of each important period in the Supreme Court's history.
Ref. 347.7326 S959
The Supreme Court Yearbook 1990-1991 Highlights important cases for this year.
Ref. 341.4810904 G786
Great Events From History Human Rights Series Covers 20th Century events worldwide, but includes many events related to U.S. Constitutional rights.
American Heritage Periodical articles about this period can be located by using the American Heritage Index. The Keeley Library has an extensive collection of this journal, and a number of issues with articles about this topic.

PERIODICALS AND NEWS ARTICLES ONLINE
| | | |
| --- | --- | --- |
| SIRS NEWSPAPER AND PERIODICAL REPRINTS: | INFOTRAC WEB ONLINE PERIODICALS DATABASE | ELECTRIC LIBRARY |
As members of SAILS, Durfee students and teachers can access SIRS, INFOTRAC AND ELECTRIC LIBRARY, both from library workstations, and from home. From home or a school lab computer, go to SAILS Databases. You will need your library barcode when dialing from a home computer or a lab

.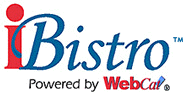 To locate items in our library network, search our New WebCat™using the following subjects.
| | | |
| --- | --- | --- |
| UNITED STATES. SUPREME COURT | UNITED STATES-- CONSTITUTIONAL LAW` | UNITED STATES. SUPREME COURT--CASES |
CDROM PROGRAM
U.S. Constitutional Law Decisions of the U.S. Supreme Court. The Keeley Library has a single copy of this program purchased from Cornell University. Site licenses can be purchased for about $80.00.
WEB SOURCES
Return to Making the Keeley Library Work for YOU
Return to Integrating Library Resources with Learning Objectives
Return to Teacher Pages
Return to Critical Thinking
Return to History Resources Page
Jane Constant, Reference Librarian
Keeley Library, B.M.C.Durfee High School of Fall River
September, 1978 to June, 2001