Work in progress....

BACKGROUND INFORMATION ABOUT THE U.S. IMPERIALISM
in World Book Encyclopedia. Chicago: World Book, 2001

Ref. 031 W927 1990 v. 20, v.10

in Encyclopedia Americana. Danbury, CT:Grolier, 1999

Ref. 031 E56A 1999 v.27, and v.14

Handlin, Oscar. "United States, History of the 1870-1916" v. 20 See Foreign Affairs pages 183-, 184
Greenberger, Allen J. "Imperialism" v.10
Kaplan, Laurence S. "United States--International Relations and Diplomacy" v. 27, see pp. 723+
Winks, Robin S. "Imperialism" v. 14
REFERENCE BOOKS
Ref. 327.73 B156

Diplomatic History of the American People Detailed background information for:
Chapters, 29, "Samoa and Hawaii: an ImperialisticPerspective"; Chapter 30,
"Anglo-American Tensions and the Venezuela Crisis" ; Chapter 3 "America as a Great Power, 1898-1900"; Chapter 35, "Theodore Roosevelt and the Far East";
Ref. 909.82 W253
War or Peace in the Twentieth Century "The Open Door Policy" pp 19-39; The
Russo-Japanese War" pp. 55-73 (lesson plans)
Ref. 973 A613 v.12
Annals of America , Volume 12, p. 231-253 include the following documents:
"Evident Fitness of Keeping the Philippines", "Imperialism, Threat to Liberty" "White Man's Burden", "Lust for Empire"
Ref. 973 A5111 v.10

America, Great Crises in Her History Volume 10, includes following documents
"Annexation of Hawail", pp 107-111; "Open Door in China", pp 165-169; "Boxer
Rebellion in China", pp 170-178; "Hay Pauncefote Treaty", pp. 218-222;
"Capture of Aguinaldo", pp. 223-225; "Purchase of Panama", pp 237-248
Ref. 973 C734 v.2
Documents of American History, Volume 2 Includes following reprinted documents: "Annexation of Hawail"; "Open Door in China"' "Platform of American Anti-Imperialist League", etc.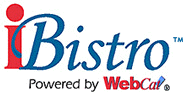 To locate items in our library network, search our New WebCat™using the following subjects.
UNITED STATES--TERRITORIAL EXPANSION
UNITED STATES--FOREIGN RELATIONS--(COUNTRY NAME)
IMPERIALISM (This is a broader terms that will also include books about other expansionist countries in history.)
PERIODICALS AND NEWS ARTICLES ONLINE
| | | |
| --- | --- | --- |
| SIRS NEWSPAPER AND PERIODICAL REPRINTS: | INFOTRAC WEB ONLINE PERIODICALS DATABASE | ELECTRIC LIBRARY |
As members of SAILS, Durfee students and teachers can access SIRS, INFOTRAC AND ELECTRIC LIBRARY, both from library workstations, and from home. From home or a school lab computer, go to .SAILS Databases. You will need your library barcode when dialing from a home computer or a lab

WEB RESOURCES:

Return to Making the Keeley Library Work for YOU
Return to Integrating Library Resources with Learning Objectives
Return to Teacher Pages
Return to Critical Thinking
Return to History Resources Page
Jane Constant, Reference Librarian
Keeley Library, B.M.C.Durfee High School of Fall River
September, 1978 to June, 2001