Work in progress....

BACKGROUND INFORMATION ABOUT LABOR UNIONS
in World Book Encyclopedia. Chicago: World Book, 2001

Ref. 031 W927 1990 v. 12

inEncyclopedia Americana. Danbury, CT:Grolier, 1999

Ref. 031 E56A 1999 v. 16

Mills, Daniel Quinn. "Labor Movement" v. 12
Rayback, Joseph G. "LaborUnion" v. 16
REFERENCE BOOKS:
Ref. 973.016 S531


Footnotes to American History, A Bibliographic Source Book.
This is a great resource for anyone doing extensive research in American History In addition to giving a summary of an event, it also lists books and journal articles about the event. The table of contents is in chronological order. By looking at the entries from around 1869 until 1909, you will find articles such as the following: Slaughter-House Cases; Molly Maguires; Haymarket Square Riot; Homestead Strike; Pullman Strike,
Ref. 973 M1 94 V. 2

Great Events from Historv, Volume 11 1803-1903
As in the book mentioned above, this book also gives a summary of the historical event and lists additional books and journal articles about it. Events are listed in chronological order in the table of contents. Examples of included articles are: Organization of the American Federation of Labor; Pullman Strike; Anthracite Coal Strike; etc.
Ref. 973 A613 v.11
Annals of America, Volumes 11 -13 have a lot of articles about labor and industry in the Gilded Age.
Ref. 973 M235




Makers of America
Volume 3 -Seekers After Freedom
Volume 4-Seekers After Wealth
Volume 5-Natives and Aliens
These three volumes cover American Immigration from 1849-1903, and have many documents about labor conditions at that time. See the table of contents in each volume Examples of included articles are: A Ten Hour Day for Miners (Volume 3); Chinese Laborers on the Transcontinental Railroad (Volume 3); Contract Labor Agreement (Volume 4); Molly Maguires in Pennsylvania (Volume 4); Labor Violence of 1877 (Volume 4); Chinese Labor Unions (Volume 5); My Apprenticeship (Volume 5)
AMERICAN HERITAGE MAGAZINE:Examples of articles about Labor History from 1865- 1914 are:
| | | |
| --- | --- | --- |
| Bloody Strike at Carnegie; | Great Railroad War of 1877; | Calumet Tragedy |
ONLINE PERIODICALS DATABASE: Online periodicals databases can also be accessed from your home computer or one of the school computer labs. Open your browser to www.sailsinc.org/db.htm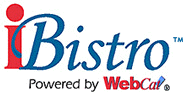 To locate items in our library network, search our New WebCat™using the following subjects.
| | | |
| --- | --- | --- |
| LABOR-UNITED STATES-HISTORY | TRADE-UNIONS-UNITED STATES-HISTORY | WORKING CLASS-UNITED STATES-HISTORY |
Books that are not located at Durfee may be delivered to Durfee for you . See Circulation Librarian to check out books or have books delivered.

PERIODICALS AND NEWS ARTICLES ONLINE
| | | |
| --- | --- | --- |
| SIRS NEWSPAPER AND PERIODICAL REPRINTS: | INFOTRAC WEB ONLINE PERIODICALS DATABASE | ELECTRIC LIBRARY |
As members of SAILS, Durfee students and teachers can access SIRS, INFOTRAC AND ELECTRIC LIBRARY, both from library workstations, and from home. From home or a school lab computer, go to SAILS Databases. You will need your library barcode when dialing from a home computer or a lab.

INTERNET LINKS:

Return to Making the Keeley Library Work for YOU
Return to Integrating Library Resources with Learning Objectives
Return to Teacher Pages
Return to Critical Thinking
Return to History Resources Page
Jane Constant, Reference Librarian
Keeley Library, B.M.C.Durfee High School of Fall River
September, 1978 to June, 2001