Work in progress...

BACKGROUND INFORMATION ABOUT WORLD WAR I AND AMERICAN NEUTRALITY
in World Book Encyclopedia. Chicago: World Book, 2001

Ref. 031 W927 1990 v. 21

in Encyclopedia Americana. Danbury, CT:Grolier, 1999

Ref. 031 E56A 1999 v.

Coffman, Edward M. "World War I" v.21
Schmitt, Bernadotte E., et.al. "World War I" v.29
WORLD WAR I-- BROWSING GUIDE 940'S +
See our guide,Finding Your Way in the Library, and our Library Floor Plan to locate books on the shelves.
327's International Relations/Diplomacy
940'S General History of Europe
973's United States History
355 Military Science
356 Foot Forces and Warfare
357's Mounted Forces and Warfare
358's Air and Other Specialized Forces and Warfare
359's Sea (Nava)l Forces and Warfare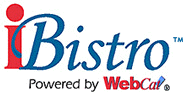 To locate items in our library network, search our New WebCat™using the following subjects.
| | |
| --- | --- |
| WORLD WAR, 1914-1918 | WORLD WAR, 1914-1918--UNITED STATES |
| UNITED STATES--FOREIGN RELATIONS--1913-1921 | WILSON, WOODROW, 1856-1924 |
SELECTED REFERENCE BOOKS
The call number for each will bring you to the general area for that subject.
| | |
| --- | --- |
| Ref. 327.73 B 156 1964 | Diplomatic History of the American People pp. 544. 596 "Wilson and the New Diplomacy"; "Waging Neutrality"; "Road to World War I" |
| Ref. 940.3 M369 | American Heritage History of World War I |
| Ref. 940.4 S597 | History of the World War |
| Ref. 940.3 E14 | Complete History of the World War in Five Volumes |
| Ref. 973 A511 V. 11 | America, Great Crises in Her History ... Volume 11 The Great War, 1914-1916 primary sources |
| Ref. 973 A511 V. 12 | America, Great Crises in Her History ... Volume 12 America in the Great War and After, 1916-1925 sources |
| Ref. 973 A613 v.14 | Annals of America Volume 14 1916-1928 World War and Prosperity primary sources |
| Ref. 973 A5115 v. 12 | The American Destiny, Volume 12, Making the World Safe for Democracy Chapter 2, "The Momentous Decision", discusses the dilemmas of neutrality and the drift to war. |
| Ref. 973 M194 v.3 | Great Events From History, American Series, Vol. 3 Has 7 article about U.S. participation in World War I. Each article includes a recommended reading list. |
PERIODICALS AND NEWS ARTICLES ONLINE
| | | |
| --- | --- | --- |
| SIRS NEWSPAPER AND PERIODICAL REPRINTS: | INFOTRAC WEB ONLINE PERIODICALS DATABASE | ELECTRIC LIBRARY |
As members of SAILS, Durfee students and teachers can access SIRS, INFOTRAC AND ELECTRIC LIBRARY, both from library workstations, and from home. From home or a school lab computer, go to SAILS Databases. You will need your library barcode when dialing from a home computer or a lab.

JACKDAW KITS:

Document facsimiles, and summaries of important events. Each kit includes a list of "Think for Yourself" activities, and a bibliography of additional readings. WORLD WAR I 1914-1918

INTERNET LINKS

Return to Making the Keeley Library Work for YOU
Return to Integrating Library Resources with Learning Objectives
Return to Teacher Pages
Return to Critical Thinking
Return to History Resources Page
Jane Constant, Reference Librarian
Keeley Library, B.M.C.Durfee High School of Fall River
September, 1978 to June, 2001