Work in progress...
COMPUTER OPERATING SYSTEMS AND COMPUTER SOFTWARE --SELECTED RESOURCES

Keeley Library Revised January 23, 2001
See also related topics:
BACKGROUND INFORMATION ABOUT COMPUTER SOFTWARE
in World Book Encyclopedia. Chicago:World Book, 2001

Ref. 031 W927 1990 v.4

in Encyclopedia Americana. Danbury, CT:Grolier, 1999

Ref. 031 E56A 1999 v.7

Farrell, Keith."Computer" v.4
Zimmers, Emory et al."Computer Aided Design" and "Computer Aided Manufacturing" v.7
BROWSING GUIDE
003 Systems
004 Data Processing, Computer Science
Need to add separate guide for telecommunications
005 Computer Programming, Program Data
658 Computers in Business
also computers in other fields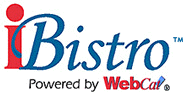 To locate items in our library network, search our New WebCat™using the following subjects.
Business--Computer programs
Business writing--Computer programs
Small business--Finance--Computer programs
Business presentations--Computer programs
Business--Forms--Computer programs
Business--Computer programs--Juvenile literature
Engineering--Computer programs
Computer-aided engineering
CAD/CAM systems
Computer-aided design
Computer integrated manufacturing systems
Small business--Management--Computer programs
Business mathematics--Computer-assisted instruction
Business--Forms--Computer programs--Juvenile literature
Operating systems (Computers)--Programmed instruction
Operating systems (Computers)--Examinations--Study guides
Engineering--Computer simulation--Software
Marine engineering--Computer programs
New business enterprises--Computer programs
Small business--Accounting--Computer programs
Prototypes, Engineering--Computer simulation--Software
Structural analysis (Engineering)--Computer programs
SELECTED REFERENCE BOOKS
| | |
| --- | --- |
| Encyclopedia of Computer Science and Engineering, 2nd ed. 1983 | Ref. 004.0321 E56 |
PERIODICALS AND NEWS ARTICLES ONLINE
| | | |
| --- | --- | --- |
| SIRS NEWSPAPER AND PERIODICAL REPRINTS: | INFOTRAC WEB ONLINE PERIODICALS DATABASE | ELECTRIC LIBRARY |
As members of SAILS, Durfee students and teachers can access SIRS, INFOTRAC AND ELECTRIC LIBRARY, both from library workstations, and from home. From home or a school lab computer, go to SAILS Databases.. You will need your library barcode when dialing from a home computer or a lab.

BOOKS IN THE CIRCULATING COLLECTION
| | |
| --- | --- |
| Microcomputer operating systems | 001.64 D131 |
| Windows 98 for dummies | 005.4469 R234 1998 |
| Windows NT troubleshooting | 005.4469 NT I94 1998 |
| Business BASIC | 005.133 B3 B475 |
| Your first computer : a guide to business and personal computing | 004.16 Z21 1980 |
| A practical guide to small computers for business and professional use | 658.054 R579 |
| Business analysis with computer applications | 658.06 W362 1991 |
WEB SITES
Return to Making the Keeley Library Work for YOU
Return to Integrating Library Resources with Learning Objectives
Return to Teacher Pages
Return to Critical Thinking
Return to History Resources Page
Jane Constant, Reference Librarian
Keeley Library, B.M.C.Durfee High School of Fall River
September, 1978 to June, 2001