Work in progress...
MYSTERY, CRIME FICTION -- SELECTED RESOURCES

Keeley Library Revised January 23, 2001
See also
BACKGROUND INFORMATION ABOUT MYSTERY FICTION
in World Book Encyclopedia. Chicago: World Book, 2001

Ref. 031 W927 1990 v.5

inEncyclopedia Americana. Danbury, CT:Grolier, 1999

Ref. 031 E56A 1999 v.19

Geherin, David."Detective Story". v.5
"Literature--Mystery Stories" v.19 pp. 6693-695
MYSTERY, CRIME FICTION- -BROWSING GUIDE 810's
See our guide, Finding Your Way in the Library, and our Library Floor Plan to locate books and other materials. on the shelves.
813 American Fiction in English
823 English Fiction
833 German Fiction
843 French Fiction
853 Italian Fiction
863 Spanish Fiction
869 Portuguese Literature
873 Latin Epic Poetry and Fiction
883 Classical Greek Epic Poetry and Fiction
890 Literature of Other Languages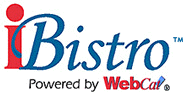 To locate items in our library network, search our New WebCat™using the following subjects.
Ghost stories
Horror tales
Mystery stories
Mystery in literature
Sherlock Holmes films
Mystery films
Detective and mystery films
Detective and mystery plays
Detective and mystery stories
Detective and mystery stories, American
Detective and mystery stories--Technique
Detective and mystery stories--Book reviews
Detective and mystery television programs
Detective and mystery stories--Software
Detective and mystery stories--Illustrations
Detective and mystery stories--Bibliography
Detective and mystery television programs
Detective and mystery stories--Authorship
SELECTED LIST OF CRIME FICTION WRITERS
from Classic Crime and Suspense Writers and Classic Mystery Writers (British and American)
| | | | |
| --- | --- | --- | --- |
| Chesterton, G.K. | Christie, Agatha | Collins, Wilkie | Ambler, Eric |
| Freeman, Wills Crofts | Doyle, Sir Arthur Conan | Freeman, R. Austin | Buchan, John |
| Poe, Edgar Allen | Melville, Davidson Post | Rinehart, Mary Roberst | Cain, James M. |
| Sayers, Dorothy | Van Dine, S.S. | Wallace, Edgar | Chandler, Raymond |
| Du Maurier, Daphne | Fleming Ian | Greene, Graham | Hammett, Dashiell |
| Hornung, E.W. | MacDonald, John D. | MacDonald, Ross | Thompson, Jim |
from Modern Crime and Suspense Writers (American)
| | | | |
| --- | --- | --- | --- |
| Bloch, Robert | Condon, Richard | Parker, Robert B. | Dahl, Roald |
| Deighton, Len | Ellwroy, James | Harris, Thomas | Ludlum, Robert |
| Highsmith, Patricia | Le Carre, John | Spillane, Mickey | Elmore, Leonard |
PERIODICALS AND NEWS ARTICLES ONLINE
| | | |
| --- | --- | --- |
| SIRS NEWSPAPER AND PERIODICAL REPRINTS: | INFOTRAC WEB ONLINE PERIODICALS DATABASE | ELECTRIC LIBRARY |
As members of SAILS, Durfee students and teachers can access SIRS, INFOTRAC AND ELECTRIC LIBRARY, both from library workstations, and from home. From home or a school lab computer, go to SAILS Databases. You will need your library barcode when dialing from a home computer or a lab.

REFERENCE BOOKS
Agatha Christie A to Z : the essential reference to her life and writings /
Ref. 823.912 C555ZS 1996
Modern mystery writers
Ref. 823.0872 M689MY 1995
Classic crime and suspense writers
Ref. 823.0872 C614CR 1995
Modern crime and suspense writers
Ref. 813.0872 M689 1995
Classic mystery writers
Ref. 823.0872 C614MY 1995
The bibliography of crime fiction, 1749-1975 : listing of all mystery,detective, suspense, police, and gothic fiction in book form published in the English language
Ref. 823.0872 H878
Detectionary : a biographical dictionary of leading characters in detective
and mystery fiction, including famous and little-known sleuths, their helpers, rogues, both heroic and sinister, and some of their most memorable adventures, as recounted in novels, short stories, and films /
Ref. 823.0872 D479 1977

WEB SITES

Return to Making the Keeley Library Work for YOU
Return to Integrating Library Resources with Learning Objectives
Return to Teacher Pages
Return to Critical Thinking
Return to History Resources Page
Jane Constant, Reference Librarian
Keeley Library, B.M.C.Durfee High School of Fall River
September, 1978 to June, 2001