Work in progress...

Existing Assignment Guides can be modified for inclusion purposes. See Online Assignment Guide Request Form.

INCLUSION AIDS

The Mac computers in our Computer Writing Area all have Clarsworks installed. The text can be magnified for students with low vision. Some of the Macs also have Macintalk installed. Given adequate support staff, we could help students with low vision save files from the electronic encyclopedia to disk,and open them in Clarisworks. Clarisworks has a feature which lets you enlarge the size of the text on your screen, thus enabling vision impaired students to work with the information. They might also listen to them using Macintalk.Videos and audio cassette tapes are also good for inclusion..For a list of new items cataloged each month, go to theKeeley Library Home Page.. Complete information for cataloged items is available at the Circulation Desk and through the SAILS online public access catalog.

USING CLOSED CAPTION FEATURE IN SOME PBS VIDEOS

Use PBS Previews to locate programs with Closed Captioning, related web sites, and other features.

USING INTERNET PAGES OFFLINE FOR INSTRUCTION

Note:.Students who were absent on the day you used the web site can then make up this experience in class, or in the Keeley Library computer writing area using a downloaded version of a particular web site.

FOR COMPUTER LITERACY, PROBLEM-SOLVING AND PUBLIC RELATIONS

Students who are working on projects can select parts of the pictures or text from the downloaded web page and/or video clips from the accompanying video to add to a Clarisworks document that will evolve into a Clarisworks Slide Show. It can be shown to the class for presentations. Cables can be hooked up to allow the Clarisworks Slide Show to be transferred to a video tape, which can then be brought home to show parents. Not all parents will have a computer, but most will have a vcr. These are but a few examples.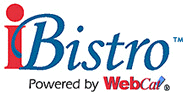 To locate items in our library network, search our New WebCat™ for the topics
| | |
| --- | --- |
| Inclusive Education | Mainstreaming in Education |
| Special Education | Handicapped Students |
PERIODICALS AND NEWS ARTICLES ONLINE
| | | |
| --- | --- | --- |
| SIRS NEWSPAPER AND PERIODICAL REPRINTS: | INFOTRAC WEB ONLINE PERIODICALS DATABASE | ELECTRIC LIBRARY |
As members of SAILS, Durfee students and teachers can access SIRS, INFOTRAC AND ELECTRIC LIBRARY, both from library workstations, and from home. From home or a school lab computer, go to SAILS Databases. You will need your library barcode when dialing from a home computer or a lab.

WEB SITES FOR ONLINE RESOURCES

Return to Making the Library Work for YOU Home Page
Return to Teacher Pages
Return to Thinking Skills: Integrating Library Resources With Learning Objectives
Return to Critical Thinking
Return to Using Online Library Catalogs
Return to History Resources List
Jane Constant, Reference Librarian
Keeley Library, B.M.C.Durfee High School of Fall River
September, 1978 to June, 2001