AMBROSE F. KEELEY LIBRARY FACULTY GUIDE Online version revised 3/16/2001
ALL STAFF MEMBERS ARE INVITED TO VISIT THE INSTRUCTIONAL MEDIA CENTER AND MAKE OF THE LIBRARY'S RESOURCES AND SERVICES.
Go to http://www.sailsinc.org/Durfee/
Instruction in using the SAILS online public access catalog is offered to all freshmen English classes and is available to other classes upon requiest for class projects.
Instruction in using the online periodicals databases is recommended for projects where many points of view are needed, (Debates, persuasive essays, discussions, etc.), and is available upon request. See databases
The Keeley Library encourages these requests, and we will do our best to serve you and your students.
| | |
| --- | --- |
| Our new SAILS WEB CAT contains information on the holdings of the Keeley Library as well as those of all libraries in SAILS (the South Eastern Automated Libraries) network. The online stations allow teachers and students to search for books, videorecordings, and other items in the Keeley Library and other libraries in SAILS. In addition to the materials owned by the Keeley Library, rs may borrow materials owned by other libraries in the SAILS network. | |
SAILS WEB CAT...(continued)
Because the Keeley Library is a full participating member in SAILS, teachers and students can place a "Hold" on items in any of the other libraries; this is usually done at the Circulation Desk. Placing a "Hold" on an item means that it will be delivered to you at the Keeley Library in 3-4 days. This delivery service is provided once a day by the Eastern Massachtts Regional Library System. There are a number of SAILS WEB CAT STATIONS in the Reference Area available for teachers and students. Magazine, newspaper, and some reference articles can also be accessed online in all SEAL libraries. Articles can be printed or emailed to your personal email account. Library staff will be happy to assist in any way possible.

USING YOUR HOME COMPUTER TO SEARCH THE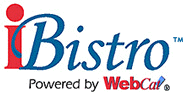 WEB CAT FOR SAILS CATALOG:
From the Keeley Library Home page,
http://www.sailsinc.org/Durfee/
click on WebCat™
Enter your library card barcode number and your pin number. At Durfee your circulation librarian will give you a pin number when you receive your card.

You can also go to the SAILS Library Network Site, click on the WebCat™, and enter your library barcode.The pin number for your public library card is the last four digits of your phone number.
Power or Advanced Searching Screen

This option lets you combine search terms.
it when you need to locate a book about several topics. Ex. drug ab AND athletes

See Boolearn Searching for Examples

The bottom part of this screen lets you limit by
location, format (video, etc.), language, etc.

The system also allows patrons to check their records, place holds, renew borrowed items, etc. A library barcode is required for these services. Best sellers and other features are also available.
Online databases can be accessed from within IBistro by using the INFORMATION RESOURCES option at the top of the IBistro Main Menu. (Inform Keeley Library staff if this is not available in the library. SAILS has made a few changes that might affect this option.)
When not using the online catalog, online periodical and newspaper databases can also be searched either from library stations or from a remote computer. from the following two systems:

Have your library card handy. You will need to enter our library card barcode number to some of the available databases from your home or from one of the networked school labs. SAILS and SEMLS provide links from their pages to each available database.

The database login example to the right is for the INFOTRAC COLLECTION of databases, which include Health Reference Center, Contemporary Authors, etc.

Database articles can be printed, saved to disk, or sent by email to your home computer.

Library staff will be happy to answer any questions you might have about these services and any additional library services.
Return to Making the Keeley Library Work for YOU
Return to Teacher Pages
Return to Critical Thinking
Return to Thinking Skills: Integrating Library Resources with Learning Objectives
Return to Using Online Catalogs
Return to History Resources Page
Jane Constant, Reference Librarian
Keeley Library, B.M.C.Durfee High School of Fall River
September, 1978 to June, 2001