Work in progress......
PHYSICS-- SELECTED RESOURCES

Keeley Library Revised Jan. 24, 2001
See also:
Space Sciences

BACKGROUND INFORMATION ABOUT PHYSICS
in World Book Encyclopedia. Chicago:World Book, 2001

Ref. 031 W927 1990 v.15

inEncyclopedia Americana. Danbury, CT:Grolier, 1999

Ref. 031 E56A 1999 v. 22

Trefil, James. "Physics" v. 15
Brush, Stephen G. "Physics". v.22
BROWSING GUIDE 530'S
See our guide,Finding Your Way in the Library, and our Library Floor Plan to locate books on the shelves.
530's Physics
531's Classical Mechanics, Solid Mechanics
532's Fluid Mechanics, Liquid Mechanics
533's Pheumatics (Gas Mechanics)
534's Sound and Related Vibrations
535's Light and Paraphotic Phenomena
536's Heat
537's Electricity and Electronics
538's Magnetism
539's Modern Physics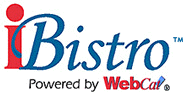 To locate items in our library network, search our New WebCat™using the following subjects.
ASTROPHYSICS
Gravitation
Ballistics
Biophysics
Magnetism
Mathematical physics
Matter
Mechanics
Medical physics
Hearing
Thermodynamics
Viscosity
Weights and measures
Physics--Abbreviations
Physical instruments
Motion
Lasers in physics
Music--Acoustics and physics
Nuclear physics
Optics
Physical metallurgy
Quantum theory Dynamics
Electricity
Geophysics
Geomorphology
Evaporation
Field theory (Physics)
Fluids
Physics--Vocational Guidance
Atmospheric physics
Force and energy
Heat
Ions
Physics--Tables
Radiation
Radiology
Solid state physics
Sound
Statics
Statistical physics
General relativity (Physics)
Physics--Examinations, questions, etc.
Physics--Experiments
Electricity--Experiments
Magnetism--Experiments
Physics--History
Mathematical physics
Physics--Philosophy--History
Physics--Problems, exercises, etc.
Physics--Study and teaching
SELECTED REFERENCE BOOKS

The call number for each will bring you to the general area for that subject.Each type of book listed below is useful for a particular purpose. These kinds of resources exist for books in many different subject areas. As you use them, you will become more familiar with them, and will appreciate their value.
Resource Type:
Selected Title
Call Number
Physics
Bibliographic Guides
summarize the topic and
lead you to other resources.
Magill's Survey of Science Applied Science Series
Great Events from History Science and Technology
Series
Magill's Survey of Science Space Exploration Series
(Index hasthree parts. Look inthe Category
Index for Physics related topics.)
Ref. 620 M194
Ref. 509.04 G786
Ref. 629.4 M194


Physics Dictionaries
Facts on File Dictionary of Physics
Visual Dictionary of Physics
Related topic:
Dictionary of Space Technology
Ref. 530.3 F142 1981
REf. 530.03 C437 1995
Ref. 629.403 A584 1999
Physics
Primary Sources
Need to locate these
Ref.
Physics Handbooks
These are usually one-volume works which specialize in one area
Handbook of Chemistry and Physics
Comparisons
SI Metric Handbook

Related Topics:

Durations, the Encyclopedia of How Long Things Take
Ultimate Book of Cross-Sections
McGraw Hill Encyclopedia of Environmental Science andEngineering
Ref. 541.3 H236 1997-98
Ref. 530.8 C737
Ref. 530.812 F299



Ref. 529 S218
Ref. 629.046 U47
Ref. 628.03 M478 1993

Physics Encyclopedias
These are encyclopedias devoted
to history topics. Contents vary.
Macmillan Encyclopedia of Physics
Ref. 530.03 M167 1996
Physics Article
Reprints
SIRS Applied Science
SIRS Physical Science
Look in Comprehensive Index for Physics
related topics. SIRS Researcher Online Database
continues the SIRS reprints.
Go to SAILS Databases
and scroll down to SIRS.
You will need your library barcode to log in.
Ref.Desk Ref. 605 A652
Ref. Desk Ref. 505 P578
Physics Chronologies
Spacefilight and Rocketry: Chronlogy
Ref. 629.409 B167 1996
PERIODICALS AND NEWS ARTICLES ONLINE
| | | |
| --- | --- | --- |
| SIRS NEWSPAPER AND PERIODICAL REPRINTS: | INFOTRAC WEB ONLINE PERIODICALS DATABASE | ELECTRIC LIBRARY |
As members of SAILS, Durfee students and teachers can access SIRS, INFOTRAC AND ELECTRIC LIBRARY, both from library workstations, and from home. From home or a school lab computer, go to SAILS Databases. You will need your library barcode when dialing from a home computer or a lab.

WEB SITES


Return to Making the Keeley Library Work for YOU
Return to Integrating Library Resources with Learning Objectives
Return to Teacher Pages
Return to Critical Thinking
Return to History Resources Page
Jane Constant, Reference Librarian
Keeley Library, B.M.C.Durfee High School of Fall River
September, 1978 to June, 2001