Work in progress...
MODERN GLOBAL STUDIES-- SELECTED RESOURCES

Keeley Library Revised 4/8/2000
DICTIONARIES:
Ref. 909.82 B885 1990 Dictionary of Twentieth Century History
Ref. 909.8203 C344 1994Dictionary of Modern Politics
ENCYCLOPEDIAS:
Ref. 909 L263 Lands and Peoples
Ref. 903.21 W927 Worldmark Encyclopedia of Nations
EVENT SUMMARIES AND SOURCES
Ref. 909 M194 Great Events From History Worldwide Twentieth Century Series
DOCUMENTS:
Ref. 973.9205 H673 Historic Documents (1972 to date) Includes
speeches of U.S. and other government officials.
HANDBOOKS , ALMANACS, STATISTICS, YEARBOOKS:
Ref. 310 S597 1996 Statistical Abstract of the World
Ref. 317.3 W927 1997 World Almanac and Book of Facts
Ref. 310.5 S797 1993-94 Statesman's Yearbook
Ref. 320.403 C626 Clements ' Encyclopedia of World Governments
Ref. 909.82 C771 1992 Facts on File World Political Almanac
Ref. 909.0982 C836 1995 Almanac of European Politics
Ref. 909.828 C855 1997 Countries of the World and their Leaders Yearbook
Ref. 902.02 C319 1993 Encyclopedia of World Facts and Dates
MAPS AND FLAGS
Ref. 330.0223 E19 1989 Economist World Atlas and Almanac
Ref. 9132 G875 1997 Maps of the World
Ref. 929.92 S655 1995 Flags of the World
Atlas Case 9132 N277 1991 National Geographic Picture Atlas of Our World
BIOGRAPHY
Ref. 920.005 C976 Current Biography Yearbook
CULTURE
Ref. 306.09 E56 Encyclopedia of World Cultures

CIRCULATING COLLECTION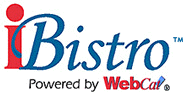 To locate additional items in our library network, search our New WebCat™
PERIODICALS AND NEWS ARTICLES
REPRINTS FROM NEWSPAPERS AND MAGAZINES
Ref. 909.820202 C557 1987 Chronicle of the 20th Century Also the Annual Editions and Global Studies series of reprints
CDROM SOFTWARE PROGRAMS: Time Almanac
PERIODICALS AND NEWS ARTICLES ONLINE
| | | |
| --- | --- | --- |
| SIRS NEWSPAPER AND PERIODICAL REPRINTS: | INFOTRAC WEB ONLINE PERIODICALS DATABASE | ELECTRIC LIBRARY |
As members of SAILS, Durfee students and teachers can access SIRS, INFOTRAC AND ELECTRIC LIBRARY, both from library workstations, and from home.

From home or a school lab computer, go to SAILS Databases. You will need your library barcode when dialing from a home computer or a lab.

NATIONAL GEOGRAPHIC MAGAZINE INDEX Use this index to locate articles from the National Geographic Magazine. The Keeley Library has an extensive backfile of articles that you can use. SIRS Reprints are also available near the Reference Desk.

WEB SITES
Yahoo Regional Studies Link will take you to a list of regions, such as Africa, Pacific Rim, etc.
Click on the region you want to search. Once in that region, highlight the country you want, and then go to the top of the page and click on "Search only in "name of selected country". Hit return to see the country home page. CIA Handbooks will usually be on this page. Always use the options button to "search only in "name of country or name of region, etc." to narrow your search.
Library of Congress Country Studies
Includes detailed information for some countries.
CIA World Factbook:Country profiles section includes statistics, maps, flags,
GlobalStudiesSourcebook
.
Return to Making the Keeley Library Work for YOU
Return to Integrating Library Resources with Learning Objectives
Return to Teacher Pages
Return to Critical Thinking
Return to History Resources Page
Jane Constant, Reference Librarian
Keeley Library, B.M.C.Durfee High School of Fall River
September, 1978 to June, 2001