Work in progress......
BIBLE AS LITERATURE-- SELECTED RESOURCES

Keeley Library Revised January 23, 2001
See also
Literature
Bible
BACKGROUND INFORMATION ABOUT THE BIBLE
in World Book Encyclopedia. Chicago: World Book, 2001

Ref. 031 W927 1990 v.2

in Encyclopedia Americana. Danbury, CT:Grolier, 1999

Ref. 031 E56A 1999 v.3

Calan, Terrence D. et al "Bible".v. 2
Jefferey, Arthur and others."Bible".v. 3
BIBLE AS LITERATURE -- BROWSING GUIDE
See our guide, Finding Your Way in the Library, and our Library Floor Plan to locate books on the shelves.
| | |
| --- | --- |
| 809's Bible as Literature | 223's Poetic Books of Old Testament |
SUBJECT HEADINGS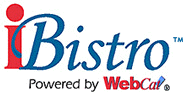 To locate items in our library network, search our New WebCat™using the following subjects.
Bible as literature
Bible--Commentaries
Bible--In literature
Bible stories
Nature in the Bible
Bible--Folklore
Fruit in the Bible
Bible and science
Liturgical drama
Music in the Bible
Legends, Jewish
Animals in the Bible
Bible--Prophecies
Women in the Bible
Liturgical drama
Bible--Feminist criticism
See our guide,Finding Your Way in the Library, and our Library Floor Plan to locate books on the shelves.

BIBLE AS LITERATURE --SELECTED BOOKS
| | |
| --- | --- |
| British writers | Ref. 820.9 B862 |
| Who's who in the Bible; an ABC cross reference of names of people in the Bible | Ref. 220.92 S614 |
| The Bible as literature | 809.3522 H515 |
| The Bible as history; a confirmation of the Book of Books. | 220.95 K29 1956 |
| A companion to scripture studies | 220.6 S823 |
| All color book of Biblical myths and mysteries | 220.68 T538 |
| The Bible as literature in the beginning was the word. | VIDEOCASSETTE 809.9352 B582 1975B |
PERIODICALS AND NEWS ARTICLES ONLINE
| | | |
| --- | --- | --- |
| SIRS NEWSPAPER AND PERIODICAL REPRINTS: | INFOTRAC WEB ONLINE PERIODICALS DATABASE | ELECTRIC LIBRARY |
As members of SAILS, Durfee students and teachers can access SIRS, INFOTRAC AND ELECTRIC LIBRARY, both from library workstations, and from home. From home or a school lab computer, go to http://www.sailsinc.org. Use Site Index or Frame Menu to locate databases. You will need your library barcode when dialing from a home computer or a lab.

WEB SITES

Return to Making the Keeley Library Work for YOU
Return to Integrating Library Resources with Learning Objectives
Return to Teacher Pages
Return to Critical Thinking
Return to History Resources Page
Jane Constant, Reference Librarian
Keeley Library, B.M.C.Durfee High School of Fall River
September, 1978 to June, 2001