Work in progress...
GENERAL BUSINESS MANAGEMENT-- SELECTED RESOURCES

Keeley Library, Revised January 23, 2001
See also related topics:
BACKGROUND INFORMATION ABOUT BUSINESS
in World Book Encyclopedia. Chicago: World Book, 2001

Ref. 031 W927 1990 v.2

inEncyclopedia Americana. Danbury, CT:Grolier, 1999

Ref. 031 E56A 1999 v.

Hodgetts, Richard M. "Business" v. 2
.
BUSINESS MANAGEMENT BROWSING GUIDE 650's
See our guide, Finding Your Way in the Library, and our Library Floor Plan to locate books on the shelves.
650's Management and Auxiliary Services
651's Office Services
652's Processes of Written Communication
653's Shorthand
657's Accounting
658's General Management
659's Advertising and Public Relations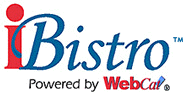 To locate items in our library network, search our New WebCat™using the following subjects.
Industrial management
Executives
Business ethics
Business communication
Customer relations
Accounting
Advertising
Marketing
Strategic alliances (Business)
Telephone in business
Applications for positions
International business enterprises
Business--Abbreviations--Dictionaries
Business meetings
Business etiquette
Budget in business
Negotiation in business
Business consultants
Business writing
Commercial correspondence
Creative ability in business
Mentoring in business
Women in business
Franchises (Retail trade)--Management
Consolidation and merger of corporations
English language--Business English
Cash management
Business presentations
Industrial management
Social responsibility of business
Businessmen
Sales forecasting
Business forecasting
Budget in business
Business law
Success in business
Stores, Retail--Management
Retail trade--Management
Business--Computer programs
BUSINESS MANAGEMENT REFERENCE BOOKS
Marketing Annual Editions Series
REf. 658.8 M3245 94-95
Management Annual Editions Series
Ref 658 R287
Handbook of Public Relations
Ref 659.2 S836
Stock Market Encyclopedia
Ref. 338.740973 S864 1992
U.S. Industrial Outlook, 1992
Ref 338.0973 U11 1992
See also SIRS article reprints near the reference desk for volumes on Work, Money, Ethics, etc.
BUSINESS BOOKS IN THE CIRCULATING COLLECTION
Check copyright dates.. See list of subject headings above to locate newer books in the SAILS library network.
| | |
| --- | --- |
| Principles of Modern Management: functions and systems. 1983 | 658 C418 1983 |
| Business analysis with computer applications | 658.06 W362 1991 |
| Motivation at Work. 1975 | 658.3144 A958 |
| Penalties for Misconduct on the Job.1972 | 658.314 M984 |
| The Change Masters. 1983 | 658.314 K16 |
| Action Guide. How to Set and Achieve Goals. 1969 | 658.314 A188 |
| The Psychology of Training. 1975 | 658.3124019 S783 |
| Personnel Administration. 1977 | 658.3 P633p |
| Management in Industry. | 658 G347 1964 |
| The Efficient Executive. 1957 | 658 U76 |
| The Art of Management. | 658 R569 |
| The managing or Organizations | 658 G878 |
| Selection and Assessment at Work | 658.3 J58 |
| How to Organize and Operate a Small Business | 658.022 K29 |
| A Practical Guide to Small Computers for Business and Professional Use. | 658.054 R579 |
| How to Organize and Operate a Small Business | 658.022 K29 |
| Unexpected Japan: Why American Business Should Return to Its own Traditional Values ... | 658.00952 R494 |
PERIODICALS AND NEWS ARTICLES ONLINE
| | | |
| --- | --- | --- |
| SIRS NEWSPAPER AND PERIODICAL REPRINTS: | INFOTRAC WEB ONLINE PERIODICALS DATABASE | ELECTRIC LIBRARY |
As members of SAILS, Durfee students and teachers can access SIRS, INFOTRAC AND ELECTRIC LIBRARY, both from library workstations, and from home. From home or a school lab computer, go to SAILS Databases. You will need your library barcode when dialing from a home computer or a lab.

JACKDAWS:

These are document facsimiles kept near the Reference Desk. Most of the Jackdaws are about history topics, but these might be useful when studying historical background for business.

WEB SITES


Return to Making the Keeley Library Work for YOU
Return to Integrating Library Resources with Learning Objectives
Return to Teacher Pages
Return to Critical Thinking
Return to History Resources Page
Jane Constant, Reference Librarian
Keeley Library, B.M.C.Durfee High School of Fall River
September, 1978 to June, 2001