Work in progress......
COMPARATIVE RELIGION -- SELECTED RESOURCES

Keeley Library May 5, 2000
See also related topics:
COMPARATIVE RELIGION AND OTHER RELIGIONS- BROWSING GUIDE 290'S
290's Comparative Religion and Other Religions
291's Comparative Religions
292's Classical (Greek and Roman) Religion
293's Germanic Religion
294's Religions of Indic Origin
295's Zoroastrianism (Mazdaism, Parseism)
296's Judaism
297's Islam, Babism, Bahai Faith
299's Other Religions
394.286 Religious Holidays
726's Buildings for Religious Purposes
781.7 Sacred Music
.
See our guide, FindingYour Way in the Library and our Library Floor Plan to locate books on the shelves.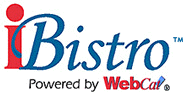 To locate items in our library network, search our New WebCat™using the following subjects.
| | | | |
| --- | --- | --- | --- |
| Icons | Idealism in art | add more here.. | .. |
REFERENCE BOOKS
| | |
| --- | --- |
| Round the year with the world's religions. | 394.2682 P636 |
PERIODICALS AND NEWS ARTICLES ONLINE
| | | |
| --- | --- | --- |
| SIRS NEWSPAPER AND PERIODICAL REPRINTS: | INFOTRAC WEB ONLINE PERIODICALS DATABASE | ELECTRIC LIBRARY |
As members of SAILS, Durfee students and teachers can access SIRS, INFOTRAC AND ELECTRIC LIBRARY, both from library workstations, and from home. From home or a school lab computer, go to SAILS Databases.. You will need your library barcode when dialing from a home computer or a lab.

JACKDAWS:

These are document facsimiles kept near the Reference Desk. Most of the Jackdaws are about history topics, but these might be useful when studying about the background to religion:
| | | |
| --- | --- | --- |
| World of Islam | Spanish Inquisition | Henry VIII and the Dissolution of the Monasteries |
WEB SITES

Return to Making the Keeley Library Work for YOU
Return to Integrating Library Resources with Learning Objectives
Return to Teacher Pages
Return to Critical Thinking
Return to History Resources Page
Jane Constant, Reference Librarian
Keeley Library, B.M.C.Durfee High School of Fall River
September, 1978 to June, 2001