Work in progress..
ORAL TRADITIONS: LEGENDS, MYTHS

Keeley Library, Revised January 23, 2001
See also:
BACKGROUND INFORMATION ABOUT MYTHOLOGY
in World Book Encyclopedia. Chicago: World Book, 2001

Ref. 031 W927 1990 v.13

inEncyclopedia Americana. Danbury, CT:Grolier, 1999

Ref. 031 E56A 1999 v.19

Littleton, C. Scott. "Mythology".v. 13
Long, Charles H. "Mythology".v.19
BROWSING GUIDE
291'S Mythology
803 Literature Reference Books
398's Legends, Folklore
913's Geographical Places found in Myth, etc.
SELECTED REFERENCE BOOKS
290's Mythology

Larousse encyclopedia of mythology.
Ref. 291.1302 L332
New Larousse encyclopedia of mythology.
Ref. 291.13 L332 1968
Illustrated Dictionary of Mythology
Ref. 291.1303 W687
Atlas of Holy Places and Sacred Sites
Ref. 291.3509 W747
Annotated guides, myths & legends
Ref. 291.13 P549 1999
The Mythology of all races
Ref 291.13 M999

398's Folklore

The Folklore of world holidays
Ref. 394.26 F666 1992

800's Literary Allusions, Epics

Brewer's Dictionary of Phrase and Fable
Ref. 803 B847
Cyclopedia of Literary Characters
Ref. 803 M194 1963
Epics for Students
Ref. 809.132

913's Historical Geography

New Century Classical Handbook,
Ref.913.38N532
Guide to the Ancient World - a Dictionary of Classical Place Names
Ref. 913.8003 G7621986
Everyman's Classical Dictionary
Ref. 913.3803 W295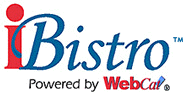 To locate items in our library network, search our New WebCat™using the following subjects.
Myth
Mythology
Animals, Mythical
Gods
Symbolism
Mythology, Classical
Mythology, Greek
Mythology, Roman
Mythology, Norse
Indian mythology
Monsters
Oral tradition
Bible. O.T.--Legends
Hasidim--Legends
Epic poetry
Geographical myths
Mythology, Greek--Dictionaries
Orpheus (Greek mythology
Gods, Greek, in literature
Totemism
WEB SITES
Return to Making the Keeley Library Work for YOU
Return to Integrating Library Resources with Learning Objectives
Return to Teacher Pages
Return to Critical Thinking
Return to History Resources Page
Jane Constant, Reference Librarian
Keeley Library, B.M.C.Durfee High School of Fall River
September, 1978 to June, 2001