In progress....
FOLKLORE AND FAIRY TALES--SELECTED RESOURCES

Keeley Library Revised January 23, 2001
See also related terms:
BACKGROUND INFORMATION ABOUT FOLKLORE AND FAIRY TALES
in World Book Encyclopedia. Chicago: World Book, 2001

Ref. 031 W927 1990 v.7

in Encyclopedia Americana. Danbury, CT:Grolier, 1999

Ref. 031 E56A 1999 v.11

Dundes, Alan J."Folklore, FairyTales" v. 7
Utley, Francis Lee. "Folklore, Fairy Tales". v. 11
FOLKLORE BROWSING GUIDE 398's
See our guides ,Finding Your Way in the Library, and Library Floor Plan to locate books on the shelves
| | |
| --- | --- |
| 398's Folklore, Fairy Tales | . |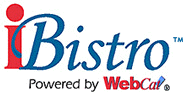 To locate items in our library network, search our New WebCat™using the following subjects.
Allegories
Fables
Folklore
Parables
Symbolism in art
Allegory
Allegory--Encyclopedias
Folk literature
Symbolism
Animals, Mythical
Storytelling
Geographical myths
Art and mythology
Personification in literature
Bunyan, Paul (Legendary character)
FOLKLORE REFERENCE BOOKS
| | |
| --- | --- |
| Need to add titles here.. | .. |
FOLKLORE BOOKS IN THE CIRCULATING COLLECTION
| | |
| --- | --- |
| Need to add titles here.. | .. |
PERIODICALS AND NEWS ARTICLES ABOUT IMAGERY AND SYMBOLISM ONLINE
| | | |
| --- | --- | --- |
| SIRS NEWSPAPER AND PERIODICAL REPRINTS: | INFOTRAC WEB ONLINE PERIODICALS DATABASE | ELECTRIC LIBRARY |
As members of SAILS, Durfee students and teachers can access SIRS, INFOTRAC AND ELECTRIC LIBRARY, both from library workstations, and from home. From home or a school lab computer, go to SAILS Databases.. You will need your library barcode when dialing from a home computer or a lab

WEB SITES

Return to Making the Keeley Library Work for YOU
Return to Integrating Library Resources with Learning Objectives
Return to Teacher Pages
Return to Critical Thinking
Return to History Resources Page
Jane Constant, Reference Librarian
Keeley Library, B.M.C.Durfee High School of Fall River
September, 1978 to June, 2001