INFORMATION GATHERING: EXTRACTING RELEVANT INFORMATION, SUMMARIZING, PARAPHRASING, ETC.

Keeley library 7/4/2000

See also related topics:
INFORMATION GATHERING GUIDE
| | | | |
| --- | --- | --- | --- |
| INITIAL STRATEGIES | CONSIDER THE SOURCE | BE SELECTIVE | BE EFFICIENT |
INITIAL STRATEGIES
Brainstorm all possible resources that might be used to address the topic:
Reference Materials
Books
Newspapers
Periodicals,
Internet
Interviews
Surveys
Experiments,
Etc.

See also:
Brainstorm those resources that might be appropriate for the topic. Example:
For:
debates,
discussions,
persuasive essays,
and other projects involving varying viewpoints,
include:
magazines,
newspapers, and
issue web sites
See also:
Pursue variety
Don't limit research to only one kind of resource.
Prepare your search
Write down key words that might be used before you begin your research.
CONSIDER THE SOURCE
Determine authorship for all resources
Identify points of agreement and disagreement among sources.
Evaluate information for stereotyping, prejudice, and misrepresentation.
Distinguish among fact, opinion, point of view, and inference.
Evaluate graphic images for misleading presentation and manipulated data.
Retain only appropriate material.
See also :
Who What When...
BE SELECTIVE
Question others. Listen actively.
Read for significant details and concepts.
View for significant details and concepts
Extract appropriate details and concepts
Analyze information relative to need.
Select information clearly related to the problem or question.
See also related topics:

BE EFFICIENT- Some techniques for extracting relevant information:
Read information and write down notes on note cards. This is usually the best method if you are working on a large project, such as a research report..
See: Using Note Cards
Print out or photocopy information and then use a pencil or highlighter pen to highlight important parts.
Save information to disk, and then change the text color of the important information.. This can later be copied into digital note cards using a database or spreadsheet program.
Copy selected information directly into a word processor as you are reading the document. Be certain to give proper credit:

See: Documenting sources
Note: No matter which technique you decide to use, be certain to give proper credit for the work or others.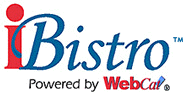 To locate items in our library network, search our New WebCat™
REFERENCE BOOKS
Writer's Inc. is an excellent book with the following pertinent chapters on extracting relevant information.
Ref. 808.02 K32 2001
Use specialized reference tools, both in the library and online.
Determine when to use general or specialized print and electronic reference tools. pp. 323-349
Construct effective search strategies and manual searches using keywords, Boolean logic and limiters. pp. 333, 339

These examples may help you decide. You also need to consider copyright date, and subject. Science and health topics will often require more recent periodical, news or web sources.
Extract the most relevant information. Distinguishing between fact and point of view. Detect misleading graphic presentations pp. 445, 446
These examples help you use evidence and logic to detect the most common fallacies of thinking when reading or viewing. Viewing Skills;
pp.448, 449 Watching TV news
p.p.452 Watching commercials,
p. 453 Viewing web sites
SELECTED INTERNET RESOURCES

Return to Making the Keeley Library Work for YOU
Return to Integrating Library Resources with Learning Objectives
Return to Teacher Pages
Return to Critical Thinking
Return to History Resources Page
Jane Constant, Reference Librarian
Keeley Library, B.M.C.Durfee High School of Fall River
September, 1978 to June, 2001