DESIGN TEAM PRODUCT DEVELOPMENT

Keeley Library May 1, 2000
REFERENCE BOOKS
| | |
| --- | --- |
| Writers' Inc. pages 384-386 Working in Groups | Ref.808.02 K32 2001 |
Books in the Circulating Collection
| | |
| --- | --- |
| Cooperative Learning Basics, Strategies & Lessons for U.S. History Teachers | 973.0712 |
| Leadership Skills, Teams in the Workplace | 658.4092 R835 1998 |
| Teamwork Skills | 658.402 M153 1998 |
| Leadership Skills | 658.4092 R835 1998 |
| Participate in a Group | 302.3 G798 |
| Problems in Manufacturing | 658.5 S767 1994 |
| Projects for New Technologies in Education (has examples of group activities) | 371.3078 H4777 1994 |
| Technical Communication | 808.0666 F288 |
| Communication Skills | 651.7 W932 1998 |
| Problem-Solving | 650.1 M153 1998 |
SELECTED SUBJECT HEADINGS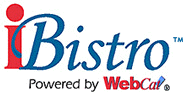 To locate items in our library network, search our New WebCat™using the following subjects.
| | | | |
| --- | --- | --- | --- |
| LEADERSHIP | MANAGEMENT | TEAMS IN THE WORKPLACE | GROUP WORK IN EDUCATION |
USING COMPUTER PROGRAMS TO HELP PLAN THE PROJECT
The Keeley Library also has a Microsoft Powerpoint template for planning a project. This can be copied on the students' disk, if desired, or placed on the Science lab computers. Microsoft grants site license for any of the items on the Teaching and Learning with Microsoft CD, which is owned by several teachers at Durfee.You can also use the graphics or drawing tools in programs such as PowerPoint or the drawing and painting tools in Clarisworks and other programs to create graphic organizers, and flow charts to help with your planning. You might also set up a table or timeline, which includes checkpoints at various intervals, to keep the project on track. This is usually a good idea when you have a long-range project.
PERIODICALS AND NEWS ARTICLES ONLINE
| | | |
| --- | --- | --- |
| SIRS NEWSPAPER AND PERIODICAL REPRINTS: | INFOTRAC WEB ONLINE PERIODICALS DATABASE | ELECTRIC LIBRARY |
As members of SAILS, Durfee students and teachers can access SIRS, INFOTRAC AND ELECTRIC LIBRARY, both from library workstations, and from home. From home or a school lab computer, go to SAILS Databases.. You will need your library barcode when dialing from a home computer or a lab.

INTERNET RESOURCES




Return to Making the Keeley Library Work for YOU
Return to Integrating Library Resources with Learning Objectives
Return to Teacher Pages
Return to Critical Thinking
Return to History Resources Page
Jane Constant, Reference Librarian
Keeley Library, B.M.C.Durfee High School of Fall River
September, 1978 to June, 2001