Work in progress...
BIOMES, ECOSYSTEMS, BIODIVERSITY-- SELECTED RESOURCES

Keeley Library Revised January 23, 2001
See also related topics:


BACKGROUND INFORMATION ABOUT BIOMES
in World Book Encyclopedia. Chicago:World Book, 2001

Ref. 031 W927 1990 v.2 and v.6

inEncyclopedia Americana. Danbury, CT:Grolier, 1999

Ref. 031 E56A 1999 v.3

Bolen, Eric G."Biome" v. 2
Hall, Charles A.S."Ecology" v. 6
Oho, David A. "Biome". v.3
BROWSING GUIDE
508'S Natural History
576's Genetics and Evolution
577's Ecology
578's Natural History of Organisms
333 Economics of Land and Energy
303, 304's Social behavior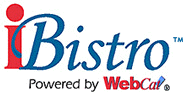 To locate item in our library network, search our New WebCat™using the following subjects.
Ecology
Nature study
Biotic communities
Biotic communities
Endangered ecosystems
Biosphere
Gaia hypothesis
Geobiology
Biogeography
Biosphere 2 (Project)
Biosphere--Encyclopedias
Population biology
Biotic communities.
Ecology.
Life zones-
Extinction (Biology)
Forest conservation
Forest reserves
Reforestation
Forest management
Forest rangers
Tree farms
Forest fires
Phytogeography
Deforestation
Forest management
Forest reproduction
Timberline
Forest plants
Forest ecology
Forest microclimatology
Mountain ecology
Jungle ecology
Rain forest ecology
Forest animals
Forest birds
Forest insects
Jungle animals
Rain forest plants
Rain forest animals
Zoogeography
Desert biology
Desert animals
Desert ecology
Deserts--Research
Tundra ecology
Grassland ecology
Prairie ecology
Pond ecology
Pond animals
Pond ecology
Pond plants
Pond aquaculture
Fish ponds
Water lilies
Deep-sea ecology
Kelp bed ecology
Tide pool ecology
Ecosystem management
Urban ecology (Biology)
Biological diversity conservation
United States. Forest Service.
Rain forest conservation
SELECTED REFERENCE BOOKS
| | |
| --- | --- |
| The Grolier library of environmental concepts and issues. | Ref. 333.7 G873 1996 |
| Rainforests of the World | Ref.. 574.5264 G285 1993 |
| Encyclopedic Dictionary of the Environment | Ref.. 574.503 S246 |
| Last Rain Forests, a World Conservation Atlas | Ref.. 574.5264 L349 1990 |
| Wetlands in Danger, A World Conservation Atlas | Ref.. 574.5263 W539 1993 |
| Grzimeks' Encyclopedia of Evolution | Ref. 575.003 G895 |
SELECTED BOOKS IN THE CIRCULATING COLLECTION
| | |
| --- | --- |
| Ecology populations, communities and biomes. | 577.82 E19 1981B |
| Biomes of the world | 577 B615 1999 |
| Habitats | 577.82 H116 1994 |
| City and suburb : exploring an ecosystem | 574.503173 P957 |
PERIODICALS AND NEWS ARTICLES ONLINE
SIRS NEWSPAPER AND PERIODICAL REPRINTS:
INFOTRAC WEB ONLINE PERIODICALS DATABASE
(Over 500 articles about Biodiversity or Biotic Communities available.)
ELECTRIC LIBRARY
As members of SAILS, Durfee students and teachers can access SIRS, INFOTRAC AND ELECTRIC LIBRARY, both from library workstations, and from home. From home or a school lab computer, go to SAILS Databases. You will need your library barcode when dialing from a home computer or a lab.

SELECTED WEB SITES

Return to Making the Keeley Library Work for YOU
Return to Integrating Library Resources with Learning Objectives
Return to Teacher Pages
Return to Critical Thinking
Return to History Resources Page
Jane Constant, Reference Librarian
Keeley Library, B.M.C.Durfee High School of Fall River
September, 1978 to June, 2001