Work in progress...
POLLUTION-- SELECTED RESOURCES

Keeley Library August 13, 2000
See also related topics:
BACKGROUND INFORMATION ABOUT POLLUTION
in World Book Encyclopedia. Chicago: World Book, 2001

Ref. 031 W927 1990 v

inEncyclopedia Americana. Danbury, CT:Grolier, 1999

Ref. 031 E56A 1999 v.

.
.
BROWSING GUIDE
363'S Pollution
577's Ecology
574's Environment
628, 629's Environmental Engineering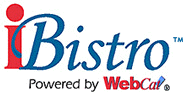 To locate items in our library network, search our New WebCat™using the following subjects.
Sick building syndrome
Bioremediation
Marine pollution
Radioactive pollution
Environmental engineering
Factory and trade waste
Groundwater--Pollution
Hazardous wastes
Lead abatement
Marine pollution
Pollution--Measurement
Environmental monitoring
Pollution control industry
Noise pollution
Refuse and refuse disposal
Soil pollution
Detergent pollution of the sea
Estuarine pollution
Oil pollution of the sea
Waste disposal in the ocean
Air--Pollution
Aerosols
Air quality
Smog
Oil spills
Water--Pollution
Indoor air pollution
Environmental toxicology
Drinking water--Contamination
Water--Pollution--United States
Radioactive waste disposal
Automobiles--Motors--Exhaust gas
Groundwater--Pollution
Pesticides--Environmental aspects
Thermal pollution of rivers, lakes, etc.
Marine pollution--Law and legislation
Automobiles--Pollution control devices
Electric power-plants--Environmental aspects
Spraying and dusting residues in agriculture
SELECTED REFERENCE BOOKS AND VIDEOS
| | |
| --- | --- |
| The New York times encyclopedic dictionary of the environment. | Ref. 574.503 S246 |
| Environmental hazards : marine pollution | Ref. 363.7394 G671 1993 |
| Can buildings make you sick? [videorecording] | Video 363.7392 C212 1995 |
| Car smart [videorecording] e | Video 629.25 C257 1990 |
PERIODICALS AND NEWS ARTICLES ONLINE
| | | |
| --- | --- | --- |
| SIRS NEWSPAPER AND PERIODICAL REPRINTS: | INFOTRAC WEB ONLINE PERIODICALS DATABASE | ELECTRIC LIBRARY |
As members of SAILS, Durfee students and teachers can access SIRS, INFOTRAC AND ELECTRIC LIBRARY, both from library workstations, and from home. From home or a school lab computer, go to SAILS Databases. You will need your library barcode when dialing from a home computer or a lab.

SELECTED BOOKS IN THE CIRCULATING COLLECTION
| | |
| --- | --- |
| Recycling : learning the four R's, reduce, reuse, recycle, recover | 363.7282 G984 1993 |
| Garbage | 363.728 O18 1991 |
| Hazardous waste | 363.7287 G198 |
| Clean water | 363.61 B282 |
| Oil spills | 363.7382 N224 |
| Protecting water quality | 363.7394 M478 1986 |
| The global ecology | 363.7 G562 1999 |
| Pollution | 363.73 P777 1994 |
| Pollution : examining cause and effect relationships | 363.732 A545 1992 |
| Ocean pollution | 363.7394 T143 |
| Industrial pollution : poisoning our planet | 363.731 S938 |
| Ozone | 363.7392 N224 |
| Hazardous waste | 363.7287 G198 |
| Toxic cops | 363.7 A748 1991 |
| Clean air | 363.7392 E21 |
| Noise; the unseen enemy | 363.74 S318 |
| Environmental chemistry | 577.14 N562 1991 |
| Chemical invasion: the body breakers. | 615.9 E47 |
| Air pollution technology | 628.53 P148 |
WEB SITES

Return to Making the Keeley Library Work for YOU
Return to Integrating Library Resources with Learning Objectives
Return to Teacher Pages
Return to Critical Thinking
Return to History Resources Page
Jane Constant, Reference Librarian
Keeley Library, B.M.C.Durfee High School of Fall River
September, 1978 to June, 2001