Work in progress...
BIOSPHERE, ECOLOGY-- SELECTED RESOURCES

Keeley Library Revised January 23, 2001
See also related topics:
BACKGROUND INFORMATION ABOUT THE BIOSPHERE
in World Book Encyclopedia. Chicago:World Book, 2001

Ref. 031 W927 1990 v.6

inEncyclopedia Americana. Danbury, CT:Grolier, 1999

Ref. 031 E56A 1999 v.9

Hall, Charles A. S."Ecology" v.6 .
Hirshfield, Sue Ellen. "Earth" see Earth Surface v.6
Gates, David M.."Ecology" v.9
BROWSING GUIDE
333 Economics of Land and Energy
303, 304's Social behavior
363's Pollution
550's Earth Sciences
551's Climate and Weather
577's Ecology
620'sa Engineering and Allied Operations
628's Sanitary and Municipal Engineering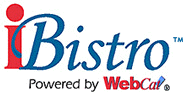 To locate items in our library network, search our New WebCat™using the following subjects.
Ecology--Research.
Biosphere 2 (Project)
Ecology--Philosophy
Gaia hypothesis
Ecology
Human ecology
Ecology--Methodology.
Ecology--Technique.
Sustainable development
Agricultural ecology
Animal ecology
Animal-plant relationships
Biogeochemical cycles
Competition (Biology)
Environmental chemistry
Man--Influence on nature
Bioclimatology
Fire ecology
Microclimatology
Ecology--Experiments
Environmental protection
Environmental law
Environmental policy
Landscape protection
Global environmental change
Environmental engineering
Environmental geology
Environmental impact analysis
Air quality management
Conservation of natural resources
Environmental sciences
Environmental protection
SELECTED REFERENCE BOOKS
| | |
| --- | --- |
| The Grolier library of environmental concepts and issues. | Ref. 333.7 G873 1996 |
| Planet management | Ref. 363.7 P712 1993 |
| The Environment of life | Ref. 304.2 E61 1988 |
| McGraw-Hill encyclopedia of environmental science & engineering | Ref. 628.03 M478 1993 |
| The Planet we live on. | Ref. 550.3 P712 |
| The Visual dictionary of the earth | Ref. 550.3V834 1993 |
SELECTED VIDEO AND AV
| | |
| --- | --- |
| The Blue planet [videorecording] | Video 550 P712 1986 |
| Planet earth. Gifts from the earth | Video 550 P712 1986 |
| Laboratory explorations in biology ecology-sampling methods and field techniques | Video 577.028 L123 1987B |
| Small worlds of life [filmstrip] | FILMSTRIP 574.5 S635 |
| Science and society an inquiry into technology and values. | FILMSTRIP 303.483 S416 |
SELECTED BOOKS IN THE CIRCULATING COLLECTION
| | |
| --- | --- |
| The biosphere : earth, air, fire, and water | 551.46 H471 |
| Ecology; science of survival | 574.5 P957 |
| Ecology, evolution and population biology; readings from Scientific American. | 574.5 W747 |
| Ecological crisis : readings for survival / | 304.2 E19 |
| Food chains and ecosystems; ecology for young experimenters | 574.5028 S399 |
| The global ecology | 363.7 G562 1999 |
| Is the temperature rising? : | 551.52 P544 1998 |
| Great careers for people concerned about the environment | 333.7023 G762 1993 |
| Ending war against the earth | 363.73 E56 1991 |
| The population explosion | 304.6 E33 1991 |
| The wealth of nature : environmental history and the ecological imagination | 304.28 W931 1993 |
| The green cathedral : sustainable development of Amazonia | 304.28 W931 1993 |
For Periodical and Newspaper Articles: SAILS Databases


SELECTED WEB SITES

Return to Making the Keeley Library Work for YOU
Return to Integrating Library Resources with Learning Objectives
Return to Teacher Pages
Return to Critical Thinking
Return to History Resources Page
Jane Constant, Reference Librarian
Keeley Library, B.M.C.Durfee High School of Fall River
September, 1978 to June, 2001