Work in progress....
SCRIPTWRITING -- SELECTED RESOURCES

Keeley Library June 22, 2000
See also related terms:
BACKGROUND
| | |
| --- | --- |
| Need encyclopedia references here.. | .. |
SCRIPTWRITING BROWSING GUIDE
See our guides ,Finding Your Way in the Library, and Library Floor Plan to locate books on the shelves.
| | |
| --- | --- |
| Need to add call numbers here.. | .. |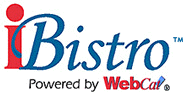 To locate items in our library network, search our New WebCat™using the following subjects.
Motion picture authorship
Radio authorship
Television scripts
Scriptwriting
Broadcasting--Authorship
Creative writing
Drama--Technique
Editing
Fiction--Technique
Fiction--Authorship
Journalism--Authorship
One-act plays--Technique
Playwriting
Plots (Drama, novel, etc.)
Radio plays--Technique
Rhetoric
Setting (Literature)
Authorship--Collaboration
Playwriting--Juvenile literature.
Authorship--Style manuals
Manuscript preparation (Authorship)
Authorship--Handbooks, manuals, etc
SCRIPWRITING REFERENCE BOOKS
Need to identify any available reference books or videos..
SCRIPWRITING BOOKS IN THE CIRCULATING COLLECTION
Medium
Title
Call Number
Film
Film scriptwriting : a practical manual
809.23 S971 1976
Need to examine TV, and Film productions texts for examples of scripts, etc.
PERIODICALS AND NEWS ARTICLES ONLINE
| | | |
| --- | --- | --- |
| SIRS NEWSPAPER AND PERIODICAL REPRINTS: | INFOTRAC WEB ONLINE PERIODICALS DATABASE | ELECTRIC LIBRARY |
As members of SAILS, Durfee students and teachers can access SIRS, INFOTRAC AND ELECTRIC LIBRARY, both from library workstations, and from home. From home or a school lab computer, go to SAILS Databases . You will need your library barcode when dialing from a home computer or a lab

WEB SITES

General Fiction Writing Links

Theatre, Film, Television, and Radio Scriptwriting Links

Return to Making the Keeley Library Work for YOU
Return to Integrating Library Resources with Learning Objectives
Return to Teacher Pages
Return to Critical Thinking
Return to History Resources Page
Jane Constant, Reference Librarian
Keeley Library, B.M.C.Durfee High School of Fall River
September, 1978 to June, 2001